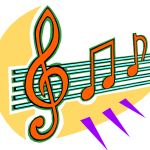 All Belmar events have been canceled until further notice. Warm summer temps mixed with good food and comfortable seating make for a perfect Colorado outing. Toss in FREE live music and Belmar's Music on the Plaza concert series is hard to resist. Acoustic and jazz ensembles will entertain guests outdoors on Belmar Plaza from 6 p.m. to 8 p.m. on Fridays through August.
Dinner can be enjoyed at one of the many Belmar restaurant patios or brought to the Plaza. Best of all, parking in either open-air lots or garages is FREE.
Here's the 2019 schedule:
May 31 — 101st Army Rock Band
The 101st Army Rock Band plays a HIGH energy mix of rock and roll from the 70's to the present as well as horn driven Funk and dance selections.
June 7 — The Chris Daniels Trio
Local favorite, the Chris Daniels Trio, play horn driven roots rock, soul and funk music.
June 14 — Paizley Park Prince Tribute Band
Paizley Park is a costumed and choreographed Prince Tribute Act. Lush harmonies, moves and looks transports the audience to another place and time.
June 21 — Modinks
British Invasion, California Sounds and Motown are all covered by this outstanding group of experienced musicians.
June 28 — Hot Tomatoes
Have fun with the dance music of Hot Tomatoes from 6 p.m. to 7 p.m. Demo and mini guest dance lessons 7 p.m. to 8 p.m.
July 5 — Wendy Woo
Come and enjoy Wendy Woo's sweet, introspective and rueful original songs of family, real life and change.
July 12 — John Weeks Band
The John Weeks band is a local blues, funk, rock group. It is an electric and fluid mix of experienced musicians.
July 19 — Trouble in the Heartland Springsteen Tribute Band
Love the music of Bruce Springsteen? Ready for some good ole American rock and roll? Trouble in the Heartland has you covered! Come and enjoy.
July 26 — Skean Dubh Celtic Acoustic Band
Come and enjoy the authentic acoustic Celtic music of Skean Dubh and his band.
August 2 — Rachel and the Ruckus
With fierce electric blues guitar, gripping percussion, smoking saxophone and passionate vocals, this band is a beautifully crafted rock group with boot-stomping country music running through its veins.
August 9 — SonTres Trio
A fan of fantastic Latin Music? Well Sontres is the group for you. Dance in the Plaza or in your seat. Come and enjoy.
August 16 — La Pompe
Gypsy Jazz is alive and well in Colorado. LaPompe combines rustic gypsy swing with vintage blues and soulful originals to create a unique sound. Dancers and mini guest lessons in the first hour.
August 23 — Juke Box Boys
All your favorite oldies from the 50's and 60's will have you dancing and bopping to the Juke Box Boys all night long.
Belmar Plaza is at the intersections of W. Alaska Dr. & S. Teller St. in Lakewood.
For more music series, check out our Mile High Summer Concert Guide.
More Summer Music