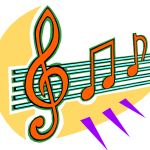 Warm summer temps mixed with good food and comfortable seating make for a perfect Colorado outing. Toss in FREE live music and Belmar's Music on the Plaza concert series is hard to resist. Acoustic and jazz ensembles will entertain guests outdoors on Belmar Plaza from 6 p.m. to 8 p.m. on Fridays through September.
Dinner can be enjoyed at one of the many Belmar restaurant patios or brought to the Plaza. Best of all, parking in either open-air lots or garages is FREE.
New for 2021: Seating will be limited and available by registration only. Please check back here for an updated registration link (posted 10-days prior to each event).
JUNE 18: SOUL SACRIFICE
JUNE 25: STEVE MANSHEL AND LOVELAND
JULY 2: NO CONCERT.
JULY 9: DELTA SONICS
JULY 16: MILESTONE
JULY 23: TASTY RUCKUS
JULY 30: PAIZLEY PARK – A TRIBUTE TO PRINCE
AUGUST 6: THE COUNTRY MUSIC PROJECT
AUGUST 13: THE MANGO BROTHERS
AUGUST 20: THE BELOVED INVADERS
AUGUST 27: 101ST ARMY ROCK BAND
SEPTEMBER 3: SKEAN DUBH
SEPTEMBER 10: MONTAGE
Belmar Plaza is at the intersections of W. Alaska Dr. & S. Teller St. in Lakewood.
For more music series, check out our Mile High Summer Concert Guide.
More Summer Music
Saturday, July 31, 2021
Sunday, August 1, 2021
Tuesday, August 3, 2021
Wednesday, August 4, 2021
Thursday, August 5, 2021
Friday, August 6, 2021
Saturday, August 7, 2021
Sunday, August 8, 2021
Reader Interactions