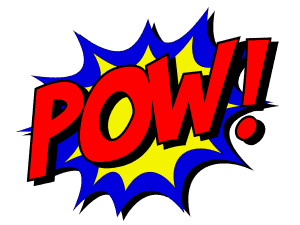 Comics, cosplay and all things pop culture converge at the Aurora Mini-Con on Saturday, May 12 from 10 a.m. to 2 p.m. at the Aurora Central Library. The FREE family-friendly event includes superheroes, "Star Wars" and "Game of Thrones" themed crafts, panel discussions, exhibits, a cosplay costume contest (with the chance to win posters signed by DC Comics authors), a Hogwarts activity and more.
Activities and panels include:
An interactive Worbla demonstration at 10 a.m.
Create a cape and become the superhero you were always destined to be at 11 a.m. (Ages 6-12)
Cosplay Costume Panel with experts and award-winners at noon.
Mini-Hogwarts where you can put on the Sorting Hat and begin your Hogwarts adventure at 1 p.m. Get a wand at Ollivanders. Practice your Expelliarmus in a wizarding duel. (Ages 6-12)
Activities and panels are for all ages unless otherwise noted. Space is limited for some sessions and will be determined on a first come, first serve basis.
Inside the Exhibit Hall you'll find board games and card playing, a costume repair station, a spot to build a LEGO city, and rocks, fossils and animal skulls courtesy the National Parks Service.
Learn fire safety with real life superheros-Aurora Fire Rescue, create Lightsaber (Kyber crystals included) or make a superhero mask or dragon eggs.
The library is at 14949 E. Alameda Pkwy., Aurora.