Boo! As part of its Neighborhood Drink of the Month, Applebee's Neighborhood Grill + Bar is serving up spirits for just $1 each.
Known as the DOLLAR ZOMBIE, the discounted rum cocktail is available every day in October at participating locations — served in an ice-cold 10-oz. mug.
The electric-blue-colored drink is a scary-delicious combination of rum and pineapple, passion fruit, cherry and lime flavors, topped with a gummy brain.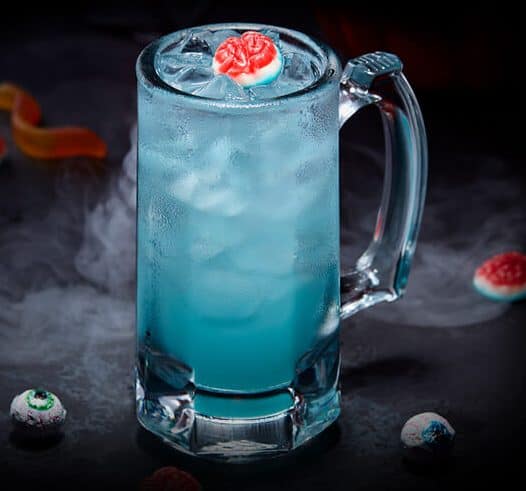 Hungry for more food deals? Find them here:
Thursday, December 7, 2023
Friday, December 8, 2023
Saturday, December 9, 2023
Sunday, December 10, 2023
Monday, December 11, 2023
Tuesday, December 12, 2023
Wednesday, December 13, 2023