Cheers! Perfect for autumn nights with friends and family, Applebee's Grill + Bar is serving a great deal with its latest (and very popular) Neighborhood Drink of the Month.
Served in a 10-oz. mug, Applebee's ADIOS is a fusion of vodka, rum, tequila and gin, with tangy flavors of blue curacao, sweet & sour and Sierra Mist.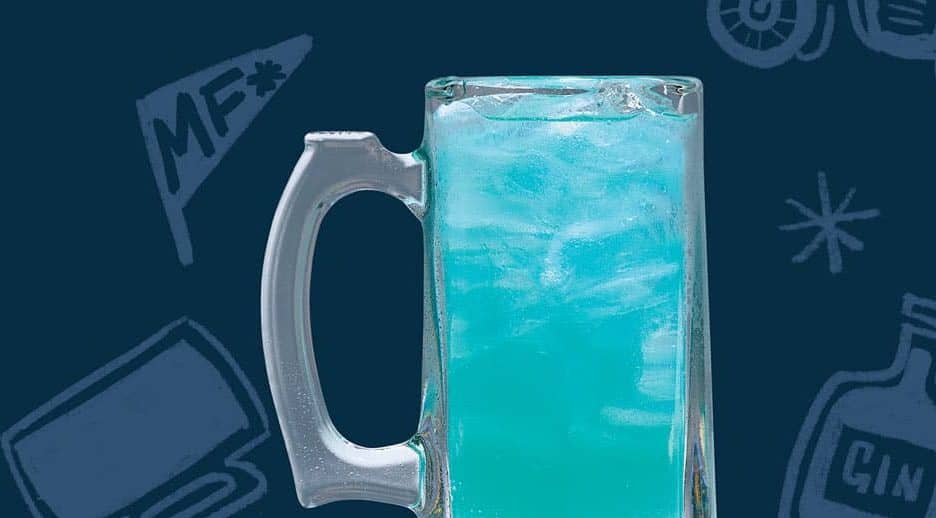 In a vibrant shade of blue, the adult beverage is a colorful twist on the traditional Long Island Iced Tea for just $1 — through September 30.
Famished frugal diners can pair the bargain beverage with the chain's popular 2 for $22 meal for maximum savings. It's not often you can get an appetizer, two entrées and drinks for under $30, so the two deals combined make for a perfect, low-cost "date night."
As always, even though it's a great deal, please drink responsibly.
Hungry for more food deals?
Monday, December 11, 2023
Tuesday, December 12, 2023
Wednesday, December 13, 2023
Thursday, December 14, 2023
Friday, December 15, 2023
Saturday, December 16, 2023
Sunday, December 17, 2023