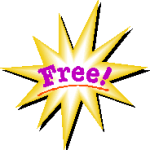 Being safe and responsible is key to enjoying any New Year's Eve celebration, especially if you enjoy a bit too much bubbly. All of RTD's light rail and bus services are FREE from 7 p.m. on New Year's Eve, December 31 until 7 a.m. on New Year's Day, January 1. The free ride service will be available on all RTD bus and rail routes – as well as Access-a-Ride, FlexRide and SkyRide services.
"Go out, be merry and leave the driving to us as you celebrate new beginnings with 2022," RTD General Manager and CEO Debra A. Johnson said. "Through a partnership with Molson Coors, RTD is offering free rides across the transit system to New Year's Eve partygoers."
Buses and light rail trains will operate on a normal schedule for both New Year's Eve and for New Year's Day. The fireworks shows on New Year's Eve may affect light rail service, as well as the free MallRide shuttle.
You'll find RTD schedules here.