Discover the world of dance with Terpsichorean! Adult dancers from across the Front Range perform on Saturday, October 14, 2023, from 6:30 p.m. to 8:30 p.m. at the Cleo Parker Robinson Theater. Snapshots showcases adults, each on their unique dance journey. Experience the sheer joy of dance and be inspired to start your own journey, no matter your age or experience level.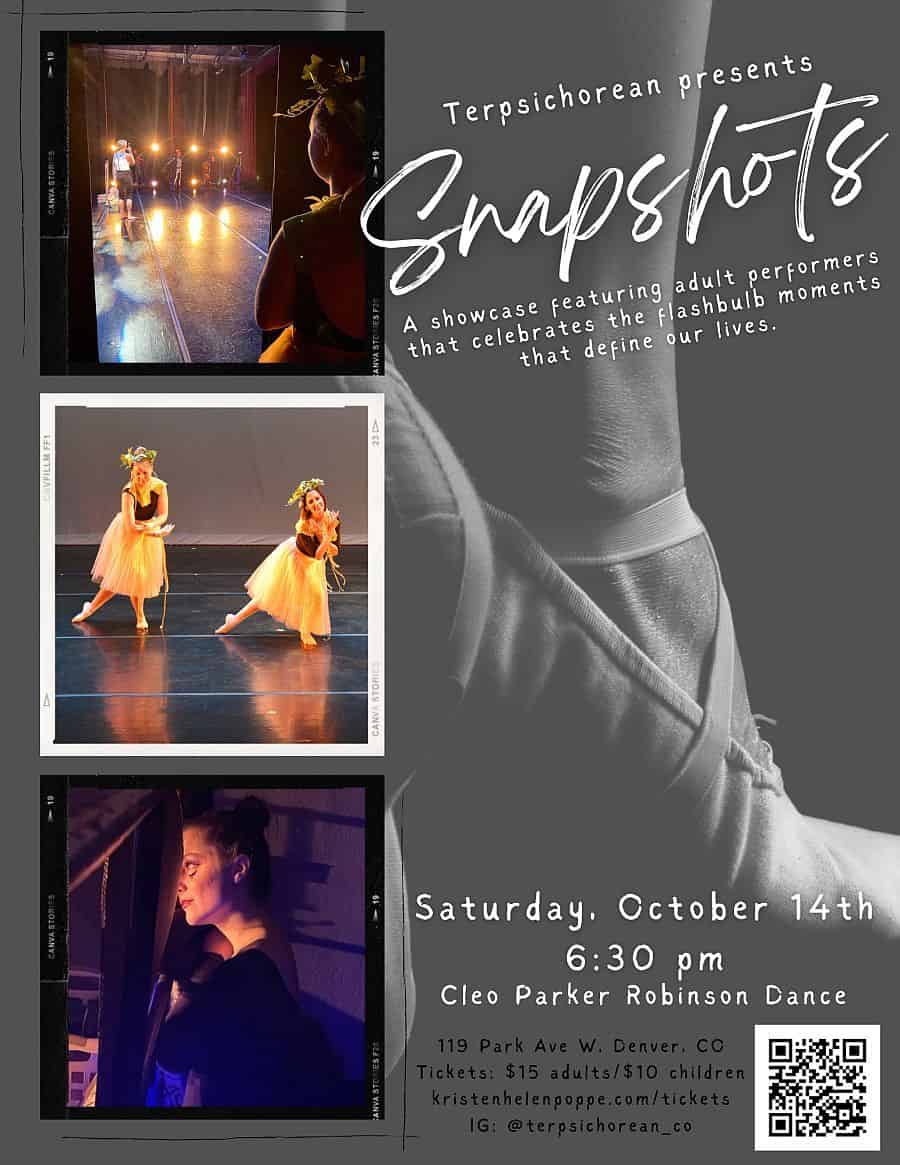 With excerpts from Mussorgsky's "Pictures at an Exhibition," this event promises to be an exhilarating celebration of the art of movement. Don't miss out on an evening of inspiration and expression.
Tickets are $15 for adults, $10 for children. You can buy tickets here.
119 Park Ave. W., Denver.