Don't say it's true! Unfortunately, it is…summer is soon coming to an end. However, there's still time to enjoy many summer time favorites, including Slurpees.
Grab a friend and a straw for this cool deal from 7-Eleven. From Monday, August 13 to Sunday, August 19, the convenience store is celebrating the final days of summer by offering customers a FREE Slurpee (any size) with the purchase of one (of equal or greater value) at participating locations.
Since the stores are everywhere, you should have no problem finding one convenient in your travels. Did you know they have nearly 11,000 stores in North America? That's lots of Slurpee machines!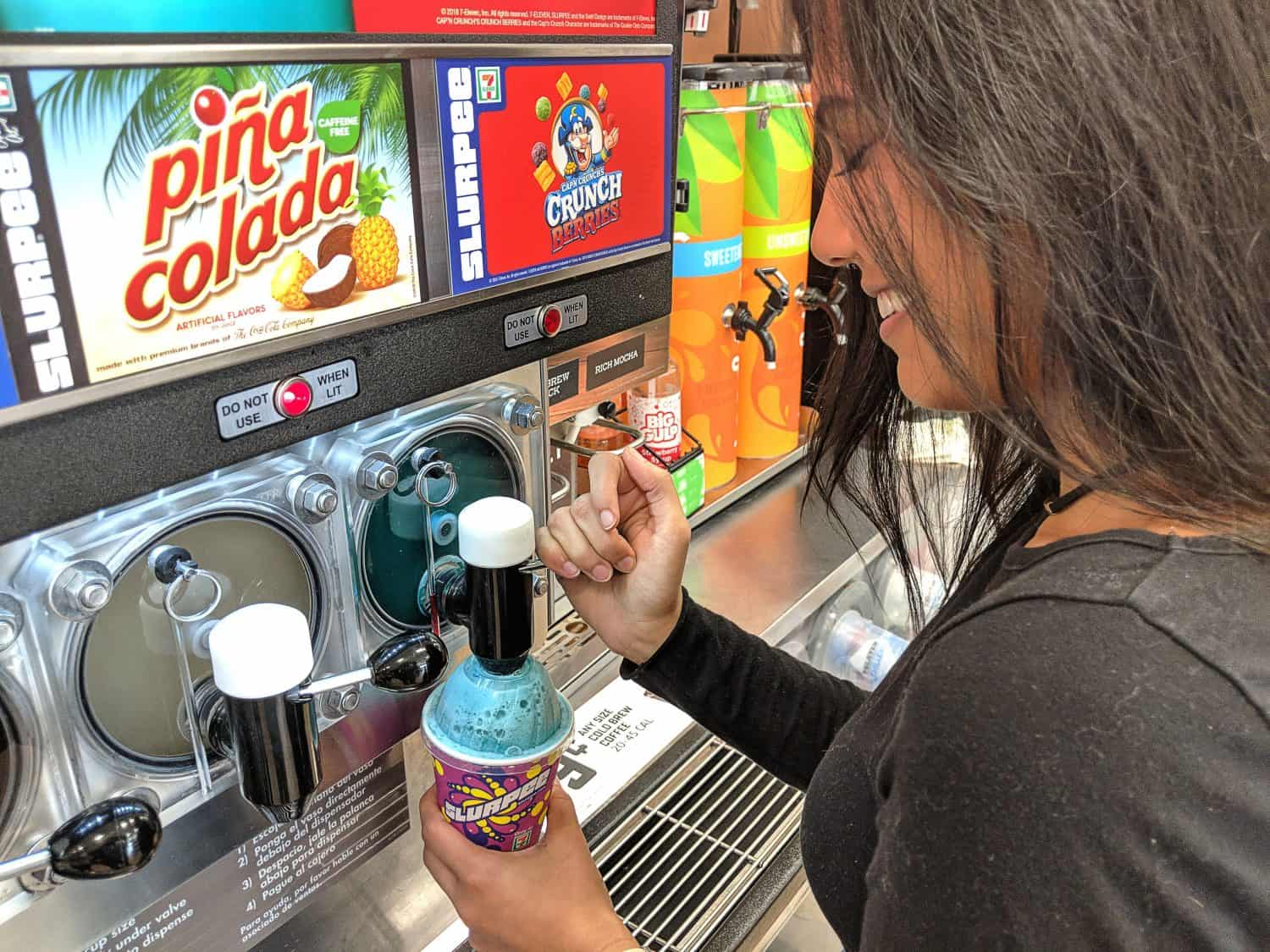 The current featured Slurpee flavor is the bright blue Cap'n Crunch Crunch Berries, re-created as a delicious frozen treat from one of America's most beloved cereal brands. Other colorful flavors available include Wild Cherry, Blue Raspberry, Pina Colada, Coca-Cola and Slurpee Lite Lemonade. Flavors vary by store.
During the BOGO Slurpee week, both the purchased and free drink count toward the 7Rewards "Buy Six, Get the Seventh Free" drink offer available on the 7-Eleven app.
Hungry for more food deals? Find them here:
Tuesday, November 28, 2023
Wednesday, November 29, 2023
Thursday, November 30, 2023
Friday, December 1, 2023
Saturday, December 2, 2023
Sunday, December 3, 2023
Monday, December 4, 2023