Saddle up for savings! The National Western Stock Show is about to ride again in Denver — starting January 6. That cowtown aroma (sweet to many) will pervade the city as the National Western Complex returns to its roots hosting cowboys, ranchers and the curious who want to see a steer, or even a buffalo, up-close-and-personal. (Admit, it you just want to watch the cute little buckaroos compete in mutton bustin'.) There are lots of ticket deals to be rounded up. Here are three ways we've found to save: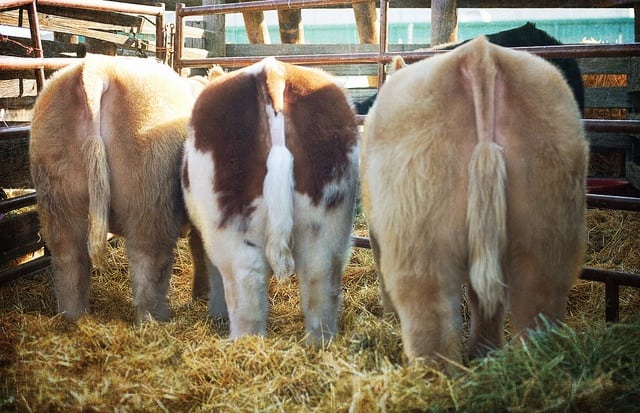 ♦ Check out Groupon for tickets to 11 different events from January 6 to 20, including rodeos, bull riding and Xtreme Dogs. Prices are $10 and up. Remember all Stock Show event tickets and packages include general gate admission and parking is free. Be sure to double check our site for any extra Groupon promo codes to save even more.
♦ Travelzoo offers up to 50% off tickets to 16 different rodeos and special events from January 6 through 20. Prices are $9 and up.
♦ LivingSocial is selling 11 different Stock Show packages (some including a beverage) starting as low as $10 (up to 43% off) from January 6 to 20. Packages include general admission to all exhibits, too. All fees are included in the ticket price.
♦ Attend Fan Appreciation Day. Sunday, January 21 is the last day of Stock Show and Grounds Admission tickets are only $10 for adults. Kids 3-11 years old are $3. Kids 2 and under are FREE.
♦ The Colorado Lottery is offering a "lucky" deal — purchase $10 worth of Powerball or Lucky For Life and receive a voucher for a buy-one-get-one FREE National Western Stock Show event ticket. The voucher is valid on select events — click here for more details. The promo ends January 17.
There's so much to see and do without taking in a rodeo or show. Grounds admission allows you to explore the exhibits, see the animals, watch mutton bustin', and other fun events, and, of course, shop the hundreds of vendors. As an added bonus, parking is free.
We'll keep scouting for more savings, so keep checking back.