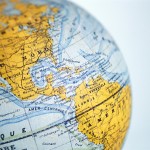 Not that anyone would want to escape Colorado in the summer (hey, why do you think the entire world comes here?), but if you do have out-of-state vacation plans, might we suggest you check out some of our sister On The Cheap websites? Perhaps a visit with Mickey and Minnie (and hundreds of princesses) is on the horizon? Then, look no further than Orlando On The Cheap for tons of ways to holiday without spending a fortune. Live (and save) like a local with South Florida On The Cheap if Miami's beaches and South Beach nightlife are calling.
Felling lucky? Bet on saving big bucks with deals only our on-the-scene insider knows at Vegas Living On The Cheap.
Headed south to Colorado Springs for the day or a weekend? Check out Pikes Peak On The Cheap.
Some other popular (and helpful) sites are Chicago On The Cheap, Greater Seattle On The Cheap, Charlotte On The Cheap, Atlanta On The Cheap, Wichita On The Cheap, Kansas City On The Cheap and Columbus On The Cheap.
Even if you aren't headed to one of these destinations, feel free to recommend them to friends who either live there or are planning to visit. Cheapskates don't let cheapskates overspend.
Bonus: If you are looking for deals on hotel rooms, look no further. We have a special partnership with a booking engine that finds you the best deals on lodging, tickets to attractions and packages. Check it out.