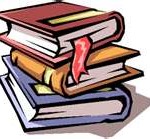 It's an ocean of deals at the Fall Whale of a Used Book Sale sponsored by Friends of the Jefferson County Public Library. Shoppers must make reservations ahead of time at a cost of $5, but that fee includes a book or media item of your choosing. (Children of any age must have a paid reservation, so you may want to find a sitter instead.) The event runs 9 a.m. to 5 p.m. Thursday to Saturday, October 15 to 17 and 10 a.m. to 4 p.m. Sunday, October 18. Held in the massive exhibit hall of the Jefferson County Fairgrounds, the sale boasts more than 100,000 books, DVDs, records, maps and audio books.
Prices range from 50¢ to $3 on most items. As always Sunday is "Bag Day", when $8 buys you as many items as will fit into a grocery-size bag.
To make shopping fast and easy, boxes of children's books arranged by age group will be available for $10. Boxes of adult hardbacks and paperbacks will also cost $10.
Bert's Weathered & Treasured, an area featuring collectible, rare and highly desirable books, will be open in the Green Mountain Room. These books are priced individually.
This year, there will be a maximum of 50 people allowed in the exhibit hall at one time. Your $5 reservation fee guarantees entry. Time slots are one hour in length, and shopping time runs for approximately 50 minutes.
At 10 minutes to the hour, shoppers will proceed to the cashiers to check out so that the next group can enter. You may purchase more than one hour time slot.
Face coverings (nose and mouth covered at all times) are required while inside the building.
To reserve your time at the book sale, go here. Book your spot now!
15200 W. 6th Ave. (exit 6th Ave. South at Indiana exit, then turn west onto the 6th Ave. Frontage Rd.) For more information, call 303-403-5075 or email friends@jeffcolibrary.org.