As Colorado's dedicated gluten-free brewery, Holidaily Brewing knows the secret to making great tasting beer. For them, the secret is a combination of high quality ingredients, knowledgeable employees, and plenty of passion.
And when they say gluten-free, they mean it – not a single gluten-containing ingredient enters their doors, so there is never a chance for cross contamination.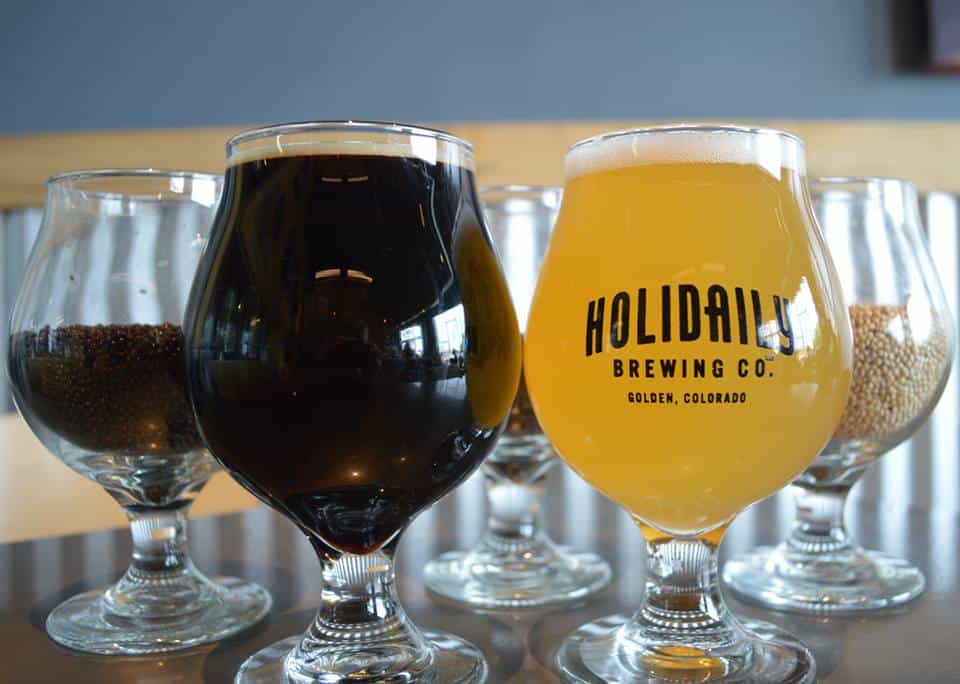 Holidaily Brewing aims to bring their "live life to the fullest" philosophy to everyone through their personal understanding and dedication to providing those with a celiac diagnosis, gluten sensitivity, or any interest in trying a gluten-free craft beer.
On top of serving up beers, Holidaily plays frequent host to food trucks, special events, and more. See a full list of their upcoming events on their website or their Facebook page.
801 Brickyard Cir., Golden, 303-278-2337.
Below are some of their upcoming free or cheap events:
Trivia Night
Tuesdays through December
6 p.m. to 8 p.m.
FREE
5th Annual Gluten Free Family Fun Festival
Saturday, October 14
12 p.m. to 4 p.m.
FREE
Drag Bingo
Saturday, October 21
11:30 a.m. to 1:30 p.m.
$5
More upcoming events at Denver area breweries
Friday, December 1, 2023
Saturday, December 2, 2023
Sunday, December 3, 2023
Monday, December 4, 2023
Tuesday, December 5, 2023
Wednesday, December 6, 2023
Thursday, December 7, 2023
Friday, December 8, 2023
Saturday, December 9, 2023
Sunday, December 10, 2023
Monday, December 11, 2023
Tuesday, December 12, 2023
Wednesday, December 13, 2023
Thursday, December 14, 2023