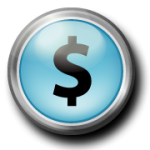 Have you ever wondered what $30 million looks like? Well, you can take a peek at Denver's very own Money Museum. (No, this is not part of the U.S. Mint on West Colfax Avenue.) However, it is part of the Federal Reserve of Kansas City – Denver Branch's community outreach efforts. The Denver Money Museum Experience offers a "wealth of opportunities" to explore the nation's financial system and the functions of the Federal Reserve.
It's not boring, as you can take a peek at millions of dollars, design your own one-of-a-kind currency, test your skills to see if you can tell a real $20 bill from a counterfeit and check out historical currency that dates back to 1775. On your way out, be sure to grab your FREE bag of shredded money.
The Money Museum is open for walk-in visitors and self-guided tours Monday through Friday from 9:30 a.m. to 4 p.m., excluding bank holidays (of course.) Admission is FREE. All guests who are 18 years or older are required to present a valid government-issued photo I.D. 1020 16th St. (across from Rock Bottom Brewery), Denver, 303-572-2300.
When
Weekly on Monday, Tuesday, Wednesday, Thursday, and Friday @ 9:30 am-4:00 pm (starting August 1, 2016)Does not occur 07/04/2017, 09/04/2017, 10/09/2017, 11/11/2017, 11/23/2017, 12/25/2017
Reader Interactions