This event has been canceled for 2020. Denver's Night at the Museums sees dozens of museums open their doors to the public for FREE on Saturday, November 2 from 5 p.m. to 10 p.m., as part of Denver Arts Week. Each museum promises special entertainment and activities, including music, dance and storytelling. Participating attractions include: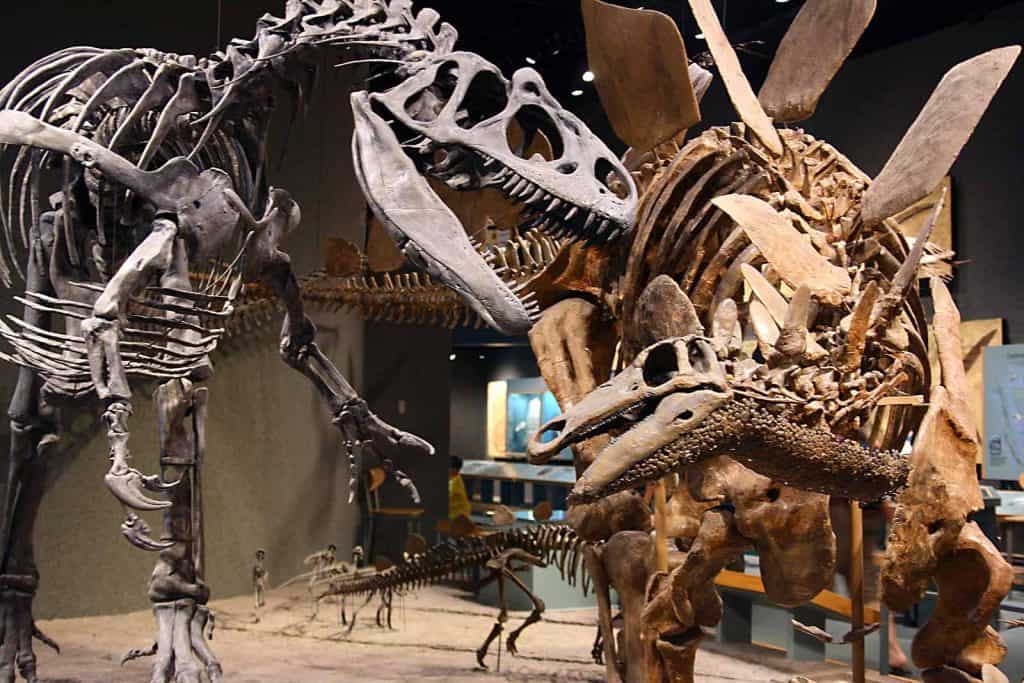 Black American West Museum
Watch African-American history come alive through re-enactments, videos and the stories told throughout this museum in Historic Five Points.
Byers-Evans House Museum
Experience this historic landmark where expert tour guides will share the stories of the home and its residents in the 1900s.
The CELL
Explore the interactive Counterterrorism Education Learning Lab to learn more about the issues of terrorism and public safety.
Clyfford Still Museum
See Still: Elemental, inspired by the perennial elements and visit Making Space to create a free keepsake.
Denver Art Museum
Check out exhibits, including The Light Show and Treasures of British Art.
Denver Firefighters Museum
Visit one of the "hottest," family-friendly places in town and learn about the history of firefighting.
Denver Museum of Nature & Science
Local artists use light, sound, movement, color and anything else that inspires them to unify the arts with nature and science in the museum's wildlife halls during DiaramART.
Dinosaur Ridge
Discover dinosaur tracks during a flashlight tour of the tracksite, and enjoy track paintings and dinosaur mask making.
Forney Museum of Transportation
Stroll through this one-of-a-kind collection that includes a Union Pacific 'Big Boy' Steam Locomotive and enjoy favorites like Amelia Earhart's 1923 Goldbug Kissel.
Four Mile Historic Park
Join in on nighttime tours, campfire tales, a hoedown and more.
History Colorado Center
Check out historic exhibits including Beer Here! Brewing the New West featuring meal deals and a flight of curated Colorado beers.
Kirkland Museum of Fine & Decorative Art
Explore Colorado's art history displayed with international decorative art in a unique setting, featuring Colorado Abstract +10: A History & A Survey.
Molly Brown House Museum
Tour the home of Denver's unsinkable Margaret "Molly" Brown, who was a world-renowned activist, performer and traveler.
Museo de las Americas
Learn about the diverse arts and culture of the Americas from ancient to contemporary, through innovative exhibitions and programs.
Museum of Outdoor Arts – MOA
Register for your free tickets to the acclaimed Natura Obscura, an immersive art experience. Discover a journey you never though you'd have.
Wings Over the Rockies Air & Space Museum
Enjoy cockpits, guided tours, simulators and exhibitions.
Plus, FREE shuttle buses will stop at or near select museums, beginning at 5 p.m., from the Denver Art Museum (parking available in the Cultural Complex Garage) and also from the shuttle stop between the Denver Museum of Nature & Science and the Denver Zoo.
Unfortunately, shuttles are not available to Dinosaur Ridge, Four Mile Historic Park, Museum of Outdoor Arts or Wings Over The Rockies.