Sprouts Farmers Market is holding a 72-Hour Sale from Friday, September 14 to Sunday, September 16. Now's the time to stock up on many household staples.
Remember, use coupons on top of sale prices for maximum savings. The sale includes the following items: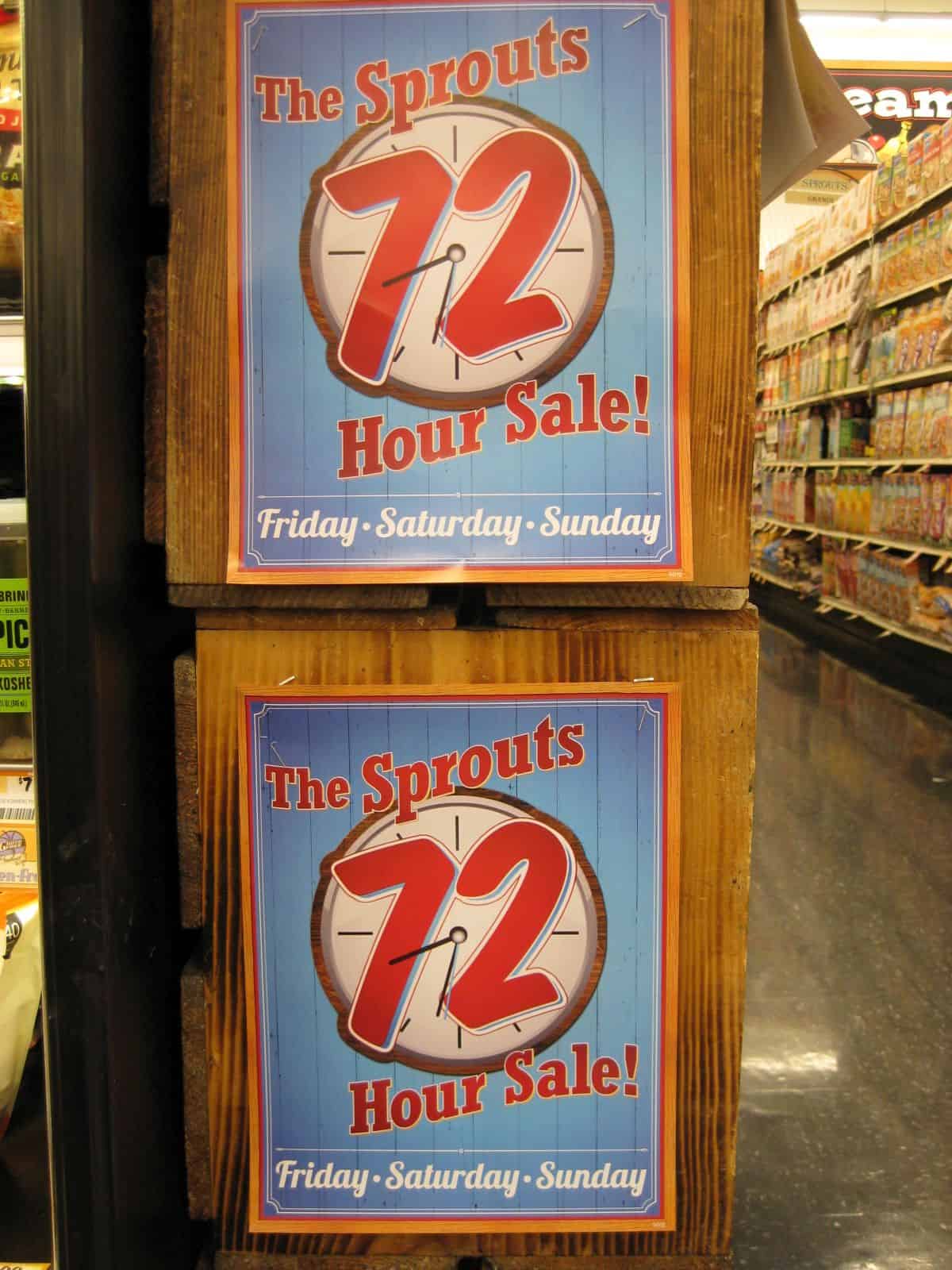 Jumbo cantaloupe for 98¢ 
Strawberries for 98¢ (1-lb. package) 
Thick-sliced smoked bacon for $3.99 per pound
Kettle Brand potato chips or Skinnypop popcorn are buy-one-get-one FREE (4.2- to 5-oz.)
Chocolate almonds for $3.99 per pound
Wild North Atlantic jumbo sea scallops for $9.99 per pound
Fage Greek yogurt is buy-one-get-one FREE (5.3- to 7-oz.)
LÄRABAR nutrition bar for 69¢ (1.6 to 1.7-oz.)
Belgioioso Italian cheese cup for $2.50 (5-oz.)
Garden of Life protein or multivitamins are buy-one-get-one FREE (select varieties and sizes)
There are 32 locations in Colorado.
Plus, they're offering yellow peaches or nectarines for 98¢ per pound, blueberries, raspberries   blackberries for $1.67 (5.6- to 6-oz.) and a Hass avocado for 50¢. These sale prices are valid through Wednesday, September 19.