Sprouts Farmers Market is holding a 72-Hour Sale from Friday, December 7 to Sunday, December 9. Now's the time to stock up on many household staples.
Remember, use coupons on top of sale prices for maximum savings, when possible. The sale includes the following items: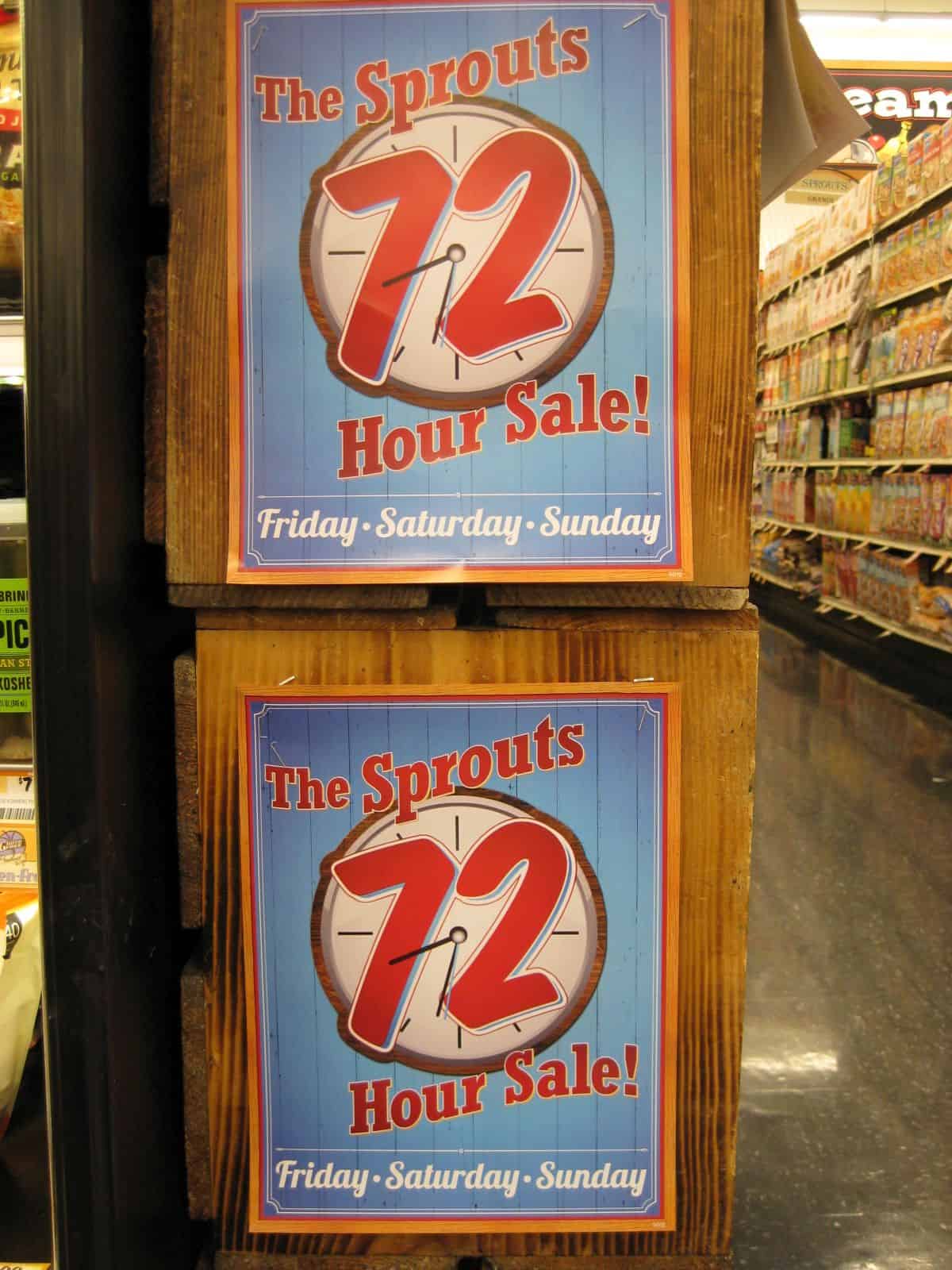 Blackberries for 67¢ (5.6-oz.)
All-natural boneless rump roast for $2.77 per pound
Kettle Brand potato chips or Skinnypop popcorn are buy-one-get-TWO FREE
All bulk bins, bulk spices and bulk coffee items are 25% off
Sunset Campari or Kumto tomatoes for 98¢ (1-lb. package)
Wild colossal Sea of Cortez raw shrimp for $8.99 per pound
Organic Valley milk for $2.99 (64-oz.)
Organic Valley cheddar cheese for $5.99 (mild or sharp, 16-oz.)
Now essential oils are 50% off (select varieties, 1-oz.)
There are 32 locations in Colorado.
Plus, they're offering blueberries for 98¢ (6-oz.), mixed nuts (without peanuts) for $7.99 per pound and Honeycrisp, SnapDragon and Ambrosia apples for $1.48 per pound. These sale prices are valid through Wednesday, December 12.