Sprouts Farmers Market is holding a 72-Hour Sale from Friday, November 2 to Sunday, November 4. Now's the time to stock up on many household staples.
Remember, use coupons on top of sale prices for maximum savings, when possible. The sale includes the following items: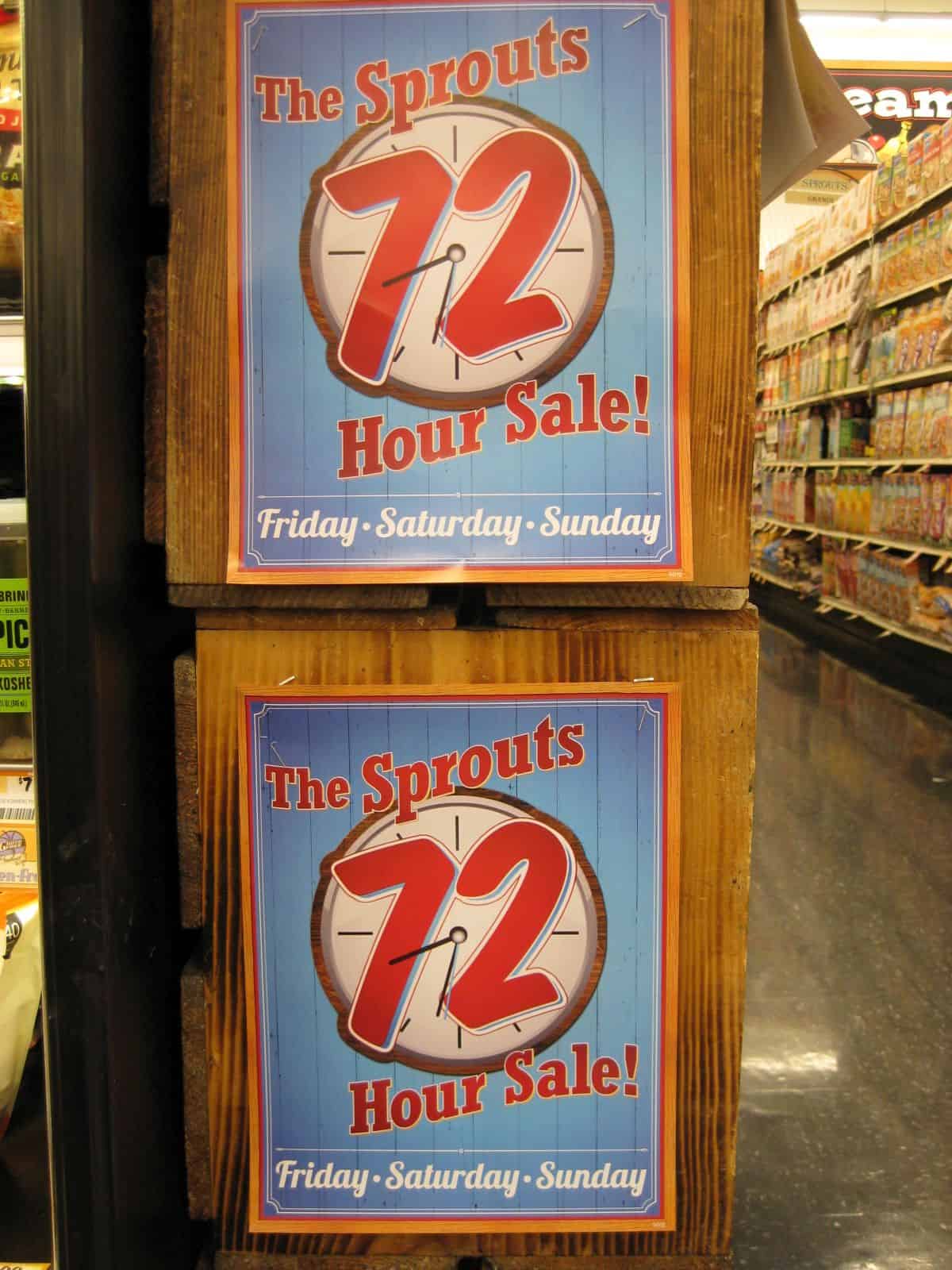 Golden ripe pineapple for 98¢ 
Thick-sliced smoked bacon for $2.99 per pound — limit 5 pounds
Raw almonds for  $2.99 per pound
RXBar protein bar for 99¢ (1.83-oz.)
GT's organic kombucha for $1.88 (16- to 16.2-oz.) 
Sunset Campari tomatoes for 98¢ (1-lb. package)
Wild North Atlantic jumbo sea scallops for $9.99 per pound
Bulk gourmet coffee beans for $5.99 per pound
Oasis Naturals hummus for $3.50 (10-oz.)
Sprouts Organic nutritional seeds or oils are 40% off (select varieties and sizes)
There are 32 locations in Colorado.
Plus, they're offering an organic Hass avocado for 98¢, Fresh Atlantic salmon fillets for $5.99 per pound (limit 5 pounds) and red, green and black seedless grapes for 77¢ per pound. These sale prices are valid through Wednesday, November 7.