Sprouts Farmers Market is holding a 72-Hour Sale from Friday, March 22 to Sunday, March 24. Now's the time to stock up on many household staples.
Remember, use coupons on top of sale prices for maximum savings, when possible. The sale includes the following items: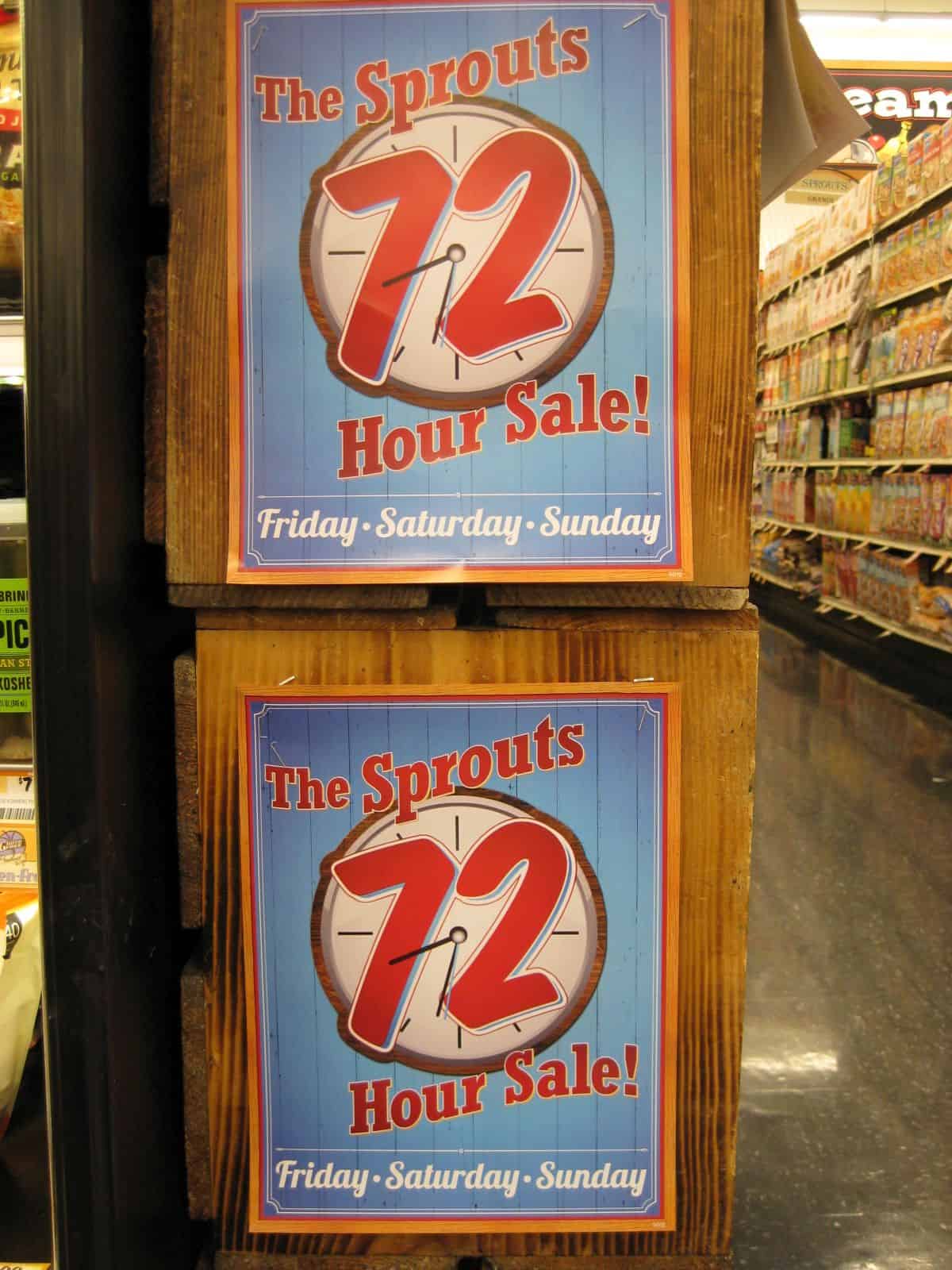 Blackberries (5.6-oz.) for 88¢
Honey mango for 34¢
EZ peel jumbo raw shrimp for $4.99 per pound
Lärabar nutrition bar (1.6- to 1.7-oz.) for 77¢
In-shell pistachios for $4.99 per pound
Thick-sliced smoked bacon for $3.99 per pound
Sprouts coconut water (17.5-oz.) for 99¢
Noosa yoghurt (5.5- to 8-oz.) are buy-one-get-one FREE
Aura Cacia essential oils (.25- to .5-oz.) are 50% off
(Plus, they're offering a jumbo Hass avocado for 88¢, asparagus for 98¢ per pound and organic Valencia oranges or grapefruit (4-lb. bag) for $2.98. These sale prices are valid through Wednesday, March 27.)
There are more than 30 locations in Colorado.