Sprouts Farmers Market is holding a 72-Hour Sale from Friday, July 20 to Sunday, July 22. Now's the time to stock up on many household staples. Remember, use coupons on top of sale prices for maximum savings. The sale includes the following items: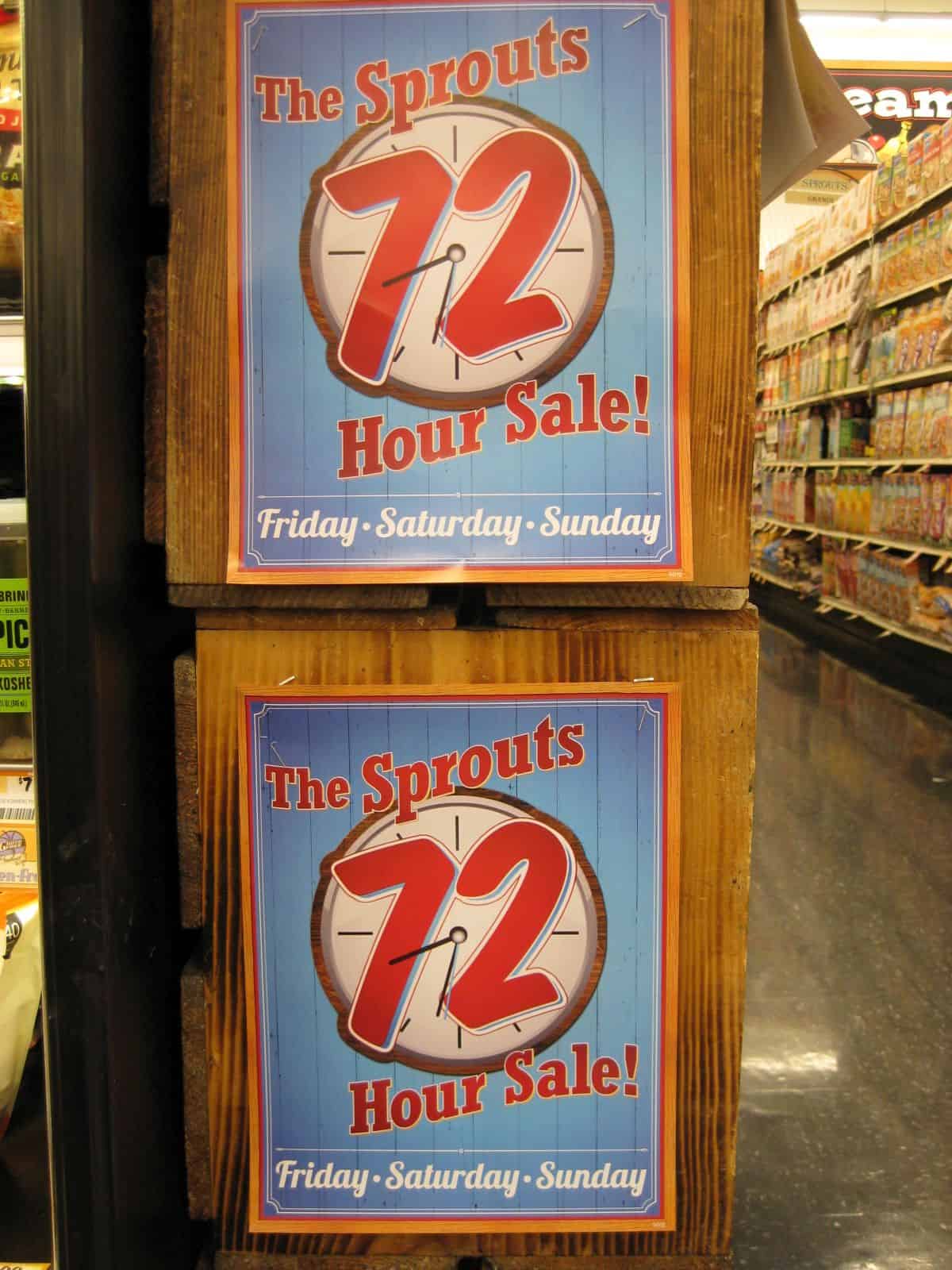 Pineapple for 98¢
Red mango for 34¢
Wild North Atlantic jumbo sea scallops for $9.99 per pound
Arrowhead water for $2.50 (24-pack, 16.9-oz. bottles)
Chocolate almonds for $2.99 (dark or milk)
Santa Cruz organic lemonade or agua fresca for $1.25 (32-oz.)
Thick-sliced smoked bacon for $3.99 per pound
Roasted or flavored almonds for $4.99 per pound
Stacy's pita chips for $2 (7.33-oz.)
There are 32 locations in Colorado.
Plus, they're offering a jumbo cantaloupe for 75¢, blueberries for $1.98 (18-oz.) and red cherries for $1.88 per pound. These sale prices are valid through Wednesday, July 25.