Sprouts Farmers Market is holding a 72-Hour Sale from Friday, January 11 to Sunday, January 13. Now's the time to stock up on many household staples.
Remember, use coupons on top of sale prices for maximum savings, when possible. The sale includes the following items: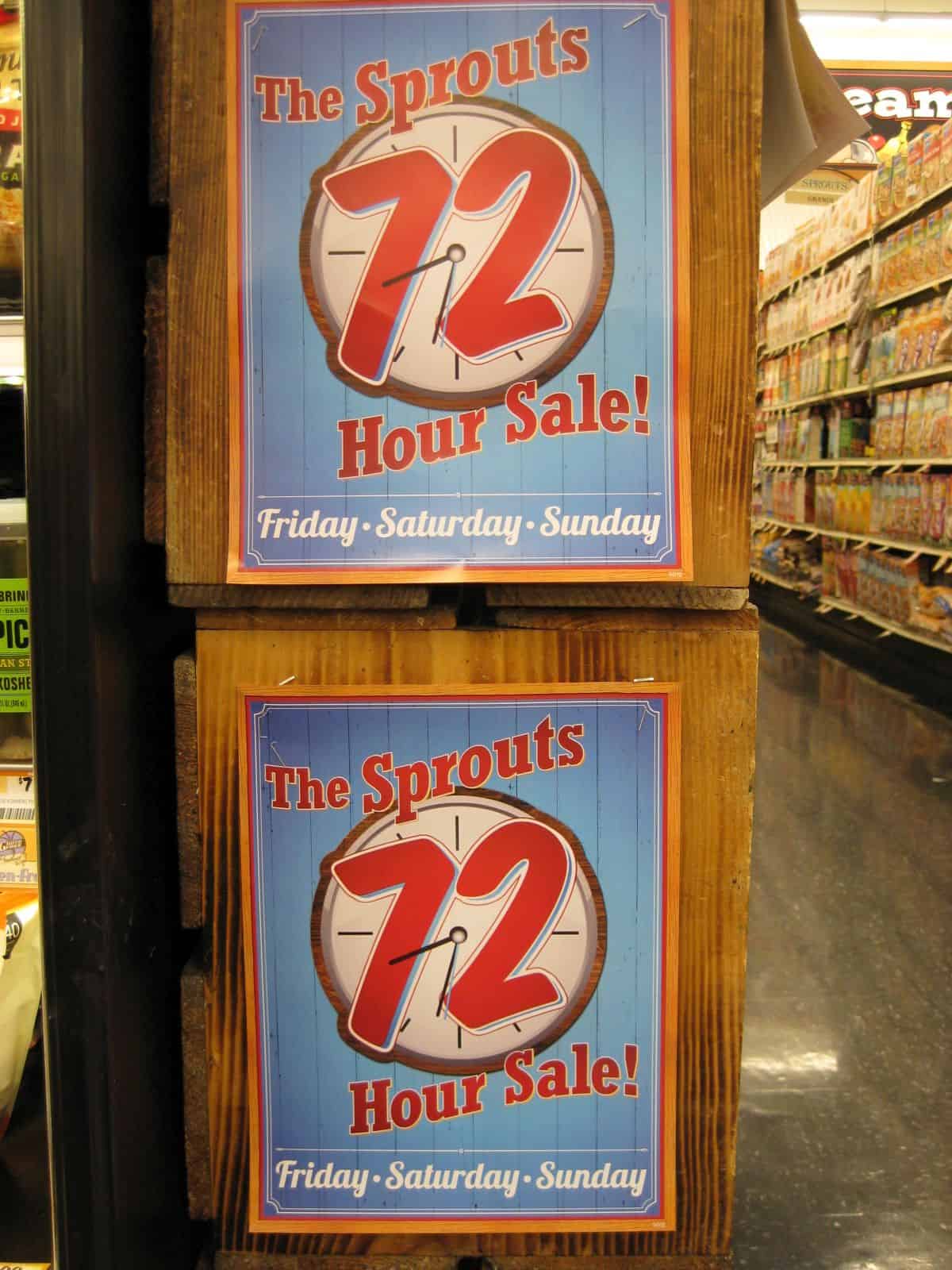 Blackberries for 77¢ (5.6-oz.)
Red mango for 34¢
Mom's Best cereals (15- to 24-oz.) are buy-one-get-one FREE
Organic bulk bins are 25% off
Essentia water (1.5-ltr.) or C2O coconut water (17.5-oz.) for $1.25 
Thick-sliced smoked bacon for $3.99 per pound
Wild colossal Sea of Cortez shrimp or jumbo sea scallops for $9.99 per pound
Sprouts organic frozen pizza for $3.99 (12.87- to 14.64-oz.)
Market Corner sliced or shredded cheese for $2.50 (8-oz.)
Sprouts nutritional seeds or oils are 40% off (select varieties and sizes)
There are 32 locations in Colorado.
Plus, they're offering blueberries for 98¢ (6-oz.), Cara Cara or navel oranges for 98¢ per pound and whole cashews (raw, roasted salted or unsalted) for $5.99 per pound. These sale prices are valid through Wednesday, January 16.