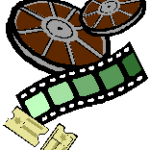 A dream team of formidable female stars come together in a hard-driving original approach to the globe-trotting espionage genre in The 355. When a top-secret weapon falls into mercenary hands, wild card CIA agent Mason "Mace" Brown (Jessica Chastain) will need to join forces with rival badass German agent Marie (Diane Kruger), computer specialist Khadijah (Lupita Nyong'o), and skilled Colombian psychologist Graciela (Penélope Cruz) on a lethal, breakneck mission to retrieve it, while also staying one-step ahead of a mysterious woman, Lin Mi Sheng (Bingbing Fan), who is tracking their every move.
As the action rockets around the globe from the cafes of Paris to the markets of Morocco to the wealth and glamour of Shanghai, the quartet of women will forge a tenuous loyalty that could protect the world—or get them killed.
MHOTC readers can enter to win an admit-two Fandango code to see the film in theaters.
To enter, go here and fill out the entry form. Where it says "Where did you hear about this contest?" be sure to type in Mile High on the Cheap.
Entry deadline is Sunday, January 9. Winners will be notified by email on Monday, January 10 and sent codes to redeem through Fandango.