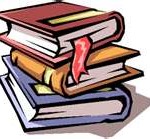 Let your imagination go wild at Jefferson County Public Library. The Summer Reading Challenge is all about "wild." What sparks your wild ideas? Whether it's magical fantasy, white-knuckle suspense, examples of heroism in non-fiction or more, release your imagination and let it run free.
The Summer Reading Challenge goes wild June 1 through July 31. Readers of all ages, even babies and adults, are welcome on this wild adventure that helps keep minds active over the summer. Registration is now open and reading begins June 1.
When goals are met, prizes are earned, including $500 for Jeffco Eats.
Individual prizes include FREE books, tickets to Elitch Gardens, sun hats for babies and a book bag for adults. Everyone gets an entry into a grand prize drawing for an iPad.