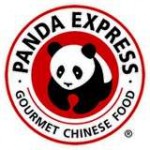 Panda Express is celebrating the Chinese New Year in a very delicious way. (It's the Year of the Dog!)
A symbol of good fortune for the New Year, red envelopes are given to loved ones with a gift tucked inside. On Friday, February 16, stop by the Chinese restaurant and pick up a red envelope at participating locations.
The gift inside this red envelope is a coupon good for a FREE 8 Treasure Chicken Breast entrée, redeemable on a future visit. The 8 Treasure Chicken Breast is all-white meat chicken, diced Chinese pork sausage, red and green bell peppers, celery, Chinese black beans and whole dry chili peppers, wok-tossed with a spicy and savory sauce.
Limit one envelope per person. Happy New Year!