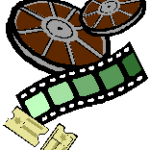 Hugh Jackman stars as the charismatic politician Gary Hart in the new thrilling drama The Front Runner. The film follows the rise and fall of Senator Hart, who captured the imagination of young voters and was considered the overwhelming front runner for the 1988 Democratic presidential nomination when his campaign was sidelined by the story of an extramarital relationship with Donna Rice.
As tabloid journalism and political journalism merged for the first time, Senator Hart was forced to drop out of the race – events that left a profound and lasting impact on American politics and the world stage.  The film also stars Vera Farmiga, J.K. Simmons and Alfred Molina. This film is rated R.
MHOTC readers can attend a FREE sneak preview of the film on Tuesday, November 13 at 7 p.m. at Regal Continental Stadium 10. Click here to download and print an admit-two pass.
The passes are limited in number, so please don't abuse the system and get yours now – if this movie interests you. Once our limit has been reached, the system won't issue any more.
Remember, even with a pass seating is not guaranteed, so get there early.