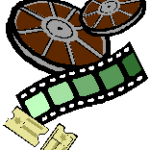 In The Tender Bar, J.R., a fatherless boy growing up in the glow of a bar where the bartender, his Uncle Charlie, is the sharpest and most colorful of an assortment of quirky and demonstrative father figures. As the boy's determined mother struggles to provide her son with opportunities denied to her — and leave the dilapidated home of her outrageous if begrudgingly supportive father — J.R. begins to gamely, if not always gracefully, pursue his romantic and professional dreams — with one foot persistently placed in Uncle Charlie's bar.
MHOTC readers have the chance to attend a FREE advance screening on Monday, December 20 at 6:30 p.m. at Alamo Drafthouse Sloan's Lake. To enter for a pass, click here.
Entry deadline is Sunday, December 19 at 6:30 a.m. Winners will be notified by email.
This film is rated R and will be available on Amazon Prime Video starting January 7.
Sneak previews are always overbooked to ensure a full house. As a result, a pass does not guarantee a seat, so arrive early.
To learn more about movie screenings, review our Movie Previews 101 Guide.