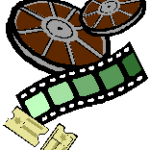 The globe-spanning conflict between otherworldly monsters of mass destruction and the human-piloted super-machines built to vanquish them was only a prelude to the all-out assault on humanity in Pacific Rim Uprising. MHOTC readers are invited to a special advance screening on Tuesday, March 20 at 7 p.m. at the UA Colorado Center.
John Boyega stars as the rebellious Jake Pentecost, a once-promising Jaeger pilot whose legendary father gave his life to secure humanity's victory against the monstrous "Kaiju." Jake has since abandoned his training only to become caught up in a criminal underworld.
But when an even more unstoppable threat is unleashed to tear through our cities and bring the world to its knees, he is given one last chance to live up to his father's legacy by his estranged sister, Mako Mori, who is leading a brave new generation of pilots that have grown up in the shadow of war. As they seek justice for the fallen, their only hope is to unite together in a global uprising against the forces of extinction.
Jake is joined by gifted rival pilot Lambert (Scott Eastwood) and 15-year-old Jaeger hacker Amara, as the heroes of the PPDC become the only family he has left. Rising up to become the most powerful defense force to ever walk the earth, they will set course for a spectacular all-new adventure on a towering scale.
To enter, click here, enter the requested information and click "Submit." Don't forget to type in "MHOTC" in the "Where did you hear about this contest?" box. Deadline to enter is end of day, Sunday, March 18. Winners will be notified by noon with screening instructions on Monday. Remember, passes do not guarantee admission. Preview screenings are always overbooked to ensure a full house, so arrive early.