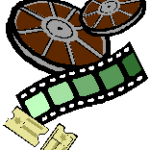 Experience the epic conclusion to the Jurassic era as two generations unite for the first time. Chris Pratt and Bryce Dallas Howard are joined by Laura Dern, Jeff Goldblum and Sam Neill in Jurassic World Dominion, a bold, timely and breathtaking new adventure that spans the globe.
Dominion takes place four years after Isla Nublar has been destroyed. Dinosaurs now live — and hunt — alongside humans all over the world.
This fragile balance will reshape the future and determine, once and for all, whether human beings are to remain the apex predators on a planet they now share with history's most fearsome creatures.
MHOTC readers can attend a FREE sneak preview of the film on Tuesday, June 7 at 7 p.m. at the Regal Continental Stadium 10.
Click here to download and print an admit-two pass.
These passes are limited in number, so please don't abuse the system and get yours now – if this movie interests you. Once our limit has been reached, the system won't issue any more.