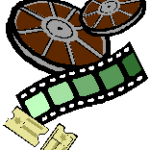 A mythic and emotionally charged hero's journey, Dune tells the story of Paul Atreides, a brilliant and gifted young man born into a great destiny beyond his understanding, who must travel to the most dangerous planet in the universe to ensure the future of his family and his people.
As malevolent forces explode into conflict over the planet's exclusive supply of the most precious resource in existence—a commodity capable of unlocking humanity's greatest potential—only those who can conquer their fear will survive.
The film stars Timothee Chalamet, Rebecca Ferguson, Oscar Isaac, Josh Brolin, Jason Momoa, Zendaya and Javier Bardem. It opens in theaters and streams on HBO Max on October 22.
MHOTC readers can attend a FREE sneak preview of the film on Monday, October 18 at 7 p.m. at the Regal Continental.
Click here to enter to win an admit-two pass to the screening. Winners will be drawn at random and notified by email with instructions on October 17.
These passes are limited in number, so please don't abuse the system and get yours now if this movie interests you. Once our limit has been reached, the system won't issue any more.