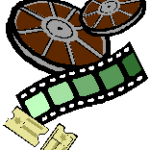 A music superstar reunites with his first love and realizes the steep price he has paid for his success in Forever My Girl, an uplifting and emotional romance. Liam Page (Alex Roe) and his high-school sweetheart Josie Preston (Jessica Rothe) were the golden couple of Saint Augustine, Louisiana, until Liam left her at the altar for a shot at fame and fortune.
Eight years later, Liam returns to his tiny hometown for the first time as a world-famous recording artist, but not even his own father is thrilled to see him. As he tries to rebuild the bridges he burned years earlier, Liam reconnects with his small-town roots, his close-knit community and Josie, the girl he left behind.
As he attempts to reclaim everything he loved and lost, Josie does her best to keep him out of her heart, but life has one more surprise waiting for Liam, one that could change everything, in this heartwarming look at love, family and second chances.
MHOTC readers can attend an advance screening on Tuesday, January 16 at 7 p.m. at the Landmark Greenwood Village. For your chance at a pass, please email AlliedIMDenver@gmail.com with your name. Type MY GIRL in the subject line. Entry deadline is end of day on Monday, January 15. Winners will be notified by email with screening details.
If you are lucky enough to get a pass, be sure to arrive early as preview screenings are overbooked and seating is not guaranteed.