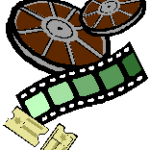 In In The Valet, world famous movie star Olivia (Samara Weaving) faces a PR disaster when a paparazzi snaps a photo of her with her married lover, Vincent (Max Greenfield). The hard-working valet Antonio (Eugenio Derbez) accidentally appears in the same photo and is enlisted to pose as Olivia's new boyfriend as a cover-up.
This ruse with Olivia thrusts Antonio into the spotlight and unexpected chaos. In this fish out of water romantic comedy, two worlds and cultures collide as both Olivia and Antonio start to see themselves more clearly than ever before.
MHOTC readers can attend a FREE sneak preview of the film on Tuesday, May 17 at 7 p.m. at the Century 16 Belmar.
Attendees will receive a voucher for a FREE small popcorn and FREE soda or water.
Click here to download and print an admit-two pass.
The number of passes available is limited. Once the limit has been met, the system will no longer issue any more.
To ensure everyone has a fair chance at attending the preview, please only get passes if this movie interests you and you're available to attend. We appreciate the cooperation.