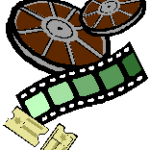 Universal Pictures proudly presents the first romantic comedy from a major studio about two gay men maybe, possibly, probably, stumbling towards love. Maybe. They're both very busy. Bros is a smart, swoony and heartfelt comedy about finding sex, love and romance amidst the madness.
MHOTC readers can attend a FREE sneak preview of the film on Tuesday, September 27 at 7 p.m. at the Regal Continental Stadium 10.
Click here to download an admit-two pass. You may print the passes or show them on your smartphone.
The number of passes available is limited. Once the limit has been met, the system will no longer issue any more.
To ensure everyone has a fair chance at attending the preview, please get passes only if this movie interests you and you are able to attend. MHOTC appreciates your cooperation.