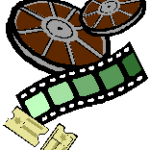 Inspired by true events and based on the popular novel Women Talking is about the women of an isolated religious community grapple with reconciling their reality with their faith. The women, many of whom disagree on essential things, have a conversation to figure out how they might move forward together to build a better world for themselves and their children.
Though the backstory behind the events in Women Talking is violent, the film is not. We never see the violence that the women have experienced. We see only short glimpses of the aftermath.
Instead, we watch a community of women come together as they must decide, in a very short space of time, what their collective response will be.
The film stars Rooney Mara, Claire Foy and Jessie Buckley.
MHOTC readers can attend a FREE sneak preview of the film on Wednesday, January 4 at 7 p.m. at the UA Colorado Center Stadium 9.
Click here to download an admit-two pass.
The number of passes available is limited. Once the limit has been met, the system will no longer issue any more.
To ensure everyone has a fair chance at attending the preview, please get passes only if this movie interests you and you are able to attend. MHOTC appreciates your cooperation.