The Colorado Trail Explorer (COTREX) app is one that every walker or hiker should download. It allows users to discover more than 45,000 miles of public trails in Colorado. The trail filter allows you to customize your search based on location, recreational activity, vehicle type, or trail needs like wheelchair accessibility and dog-friendly trails. The app also gives you the ability to create and share custom routes that show distance, elevation, steepness and navigation to the nearest trailhead.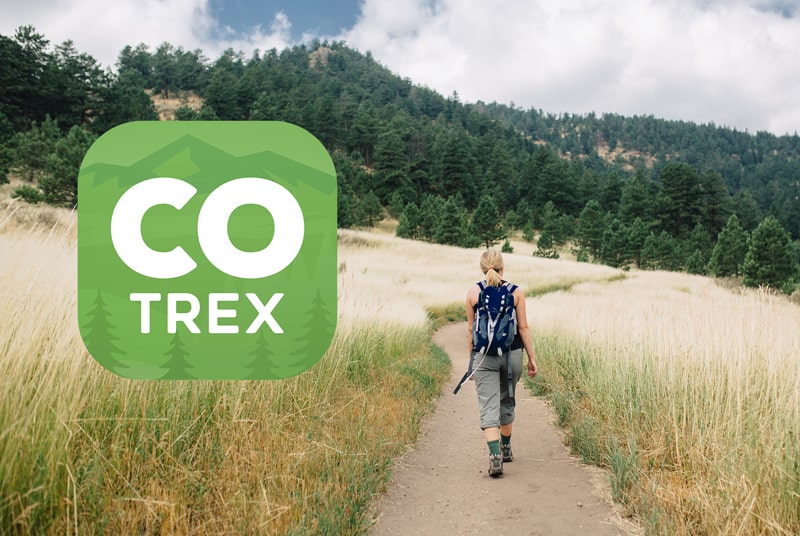 Colorado Parks and Wildlife (CPW) has launched a new trail closure tracking feature on COTREX. With help from local, state, and federal partners, COTREX is now monitoring trail-related COVID-19 closures across Colorado on a daily basis.
For the first time, closures and alerts are now visually represented with symbols on the COTREX map when viewing details about a trail, trailhead or visitor center.
CPW understands how important outdoor recreation is to your physical and mental health right now. However, staying close to home and limiting travel for recreation is essential to prevent the spread of the virus in our state.
At this time, we encourage all Coloradans to stay close to your home and use local trails and parks for outdoor recreation. Limiting travel for recreation helps minimize the strain of visitors on small mountain communities and creates less burden for our search and rescue and emergency responders.
To find new trail opportunities in your community, use the free COTREX app on both web and mobile.
CPW reminds Coloradans to practice trail safety etiquette while recreating outdoors and to visit parks responsibly.
Stay at home if you are sick.
Participate in the Colorado Mask Project and wear a non-medical mask when you go outside to protect yourself and our community.
Spread out on trails and follow social distancing guidelines.
Avoid creating crowds around trailheads. Adjust your outdoor recreation plans and use COTREX to find another local trail option.
Avoid dangerous outdoor activities that can result in a hospital visit.
For more information about Colorado's state parks and outdoor recreation, visit the CPW website.