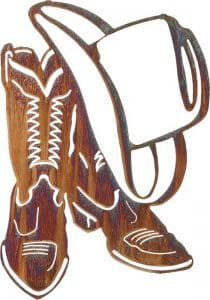 While the 92nd Western Welcome Week (WWW) looks a lot different this year, there are still events to enjoy. The 10-day event runs August 8 to 16 and while many of traditional events are canceled, some are also being re-imagined so the community can still participate in a safe way. This year's theme is Past • Present • Future — The Tradition Continues.
Here's what happening in 2020
WWW Family Pancake Breakfast
What's for breakfast? The Western Welcome Week Family Pancake Breakfast is moving to a new location – Geneva Park, 2255 W. Berry Avenue.
On Sunday, August 9 from 7:30 a.m. to 11 a.m., enjoy a boxed pancake breakfast that includes three fluffy pancakes, three delicious sausage links, butter, maple syrup, and orange juice or coffee for $5.
Have your boxed breakfast delivered to your vehicle when you drive up in the designated breakfast curbside pick-up zone, or enjoy your breakfast at one of the specially-placed picnic tables in Geneva Park.
For those who plan to eat at the event, be sure to reserve a time slot soon. Time slots are limited. Orders can also be delivered curbside in the designated pickup area.
Pancake Breakfast Reservation & Order Form
Brad & Mary Bradford Memorial Duck Race
Cheer the ducks as they race down Little's Creek towards the Prince Street bridge. Come to the War Memorial Rose Garden, 5804 South Bemis St. on Sunday, August 16 from 11 a.m. to 1 p.m. for fun for the whole family!
Cash prizes for 1st, 2nd and 3rd place. Must be present to win. Order ducks online using the link below ($5 per duck or $25 for a six-quack), or purchase tickets at these locations through August 14:
WWW office – 5890 South Bemis Street
Lewis & Cluck – 5664 South Prince Street
Bradford Auto Body, Inc. – 2659 West Main Street
92nd Western Welcome Week Grand Parade Canceled
After considerable discussion, both internally and externally, the Western Welcome Week board made the difficult decision to cancel the 92nd Grand Parade. With social distancing protocols and public health orders that prevent large gatherings, this is the appropriate decision in order to keep both participants and the community safe. WWW looks forward to bringing the community the grandest Grand Parade in 2021!
The rest of the Western Welcome Week schedule
Go here to see the latest schedule of events. Event information may change due to current conditions so check back often.
When
August 15, 2020 @ 8:00 am-3:00 pm
What
Western Welcome Week Craft Fair
When
August 16, 2020 @ 11:00 am-1:00 pm
What
Western Welcome Week Duck Race