Ten thousand entries. Can you imagine entering a sweepstakes 10,000 times? I don't need to imagine because I once did! In the early 90s, I entered a local newspaper sweepstakes for dinner with Paula Abdul with much fervor. With way too much time on my hands, and being slightly obsessive, I, unintentionally, entered the world of sweepstakes in a huge way.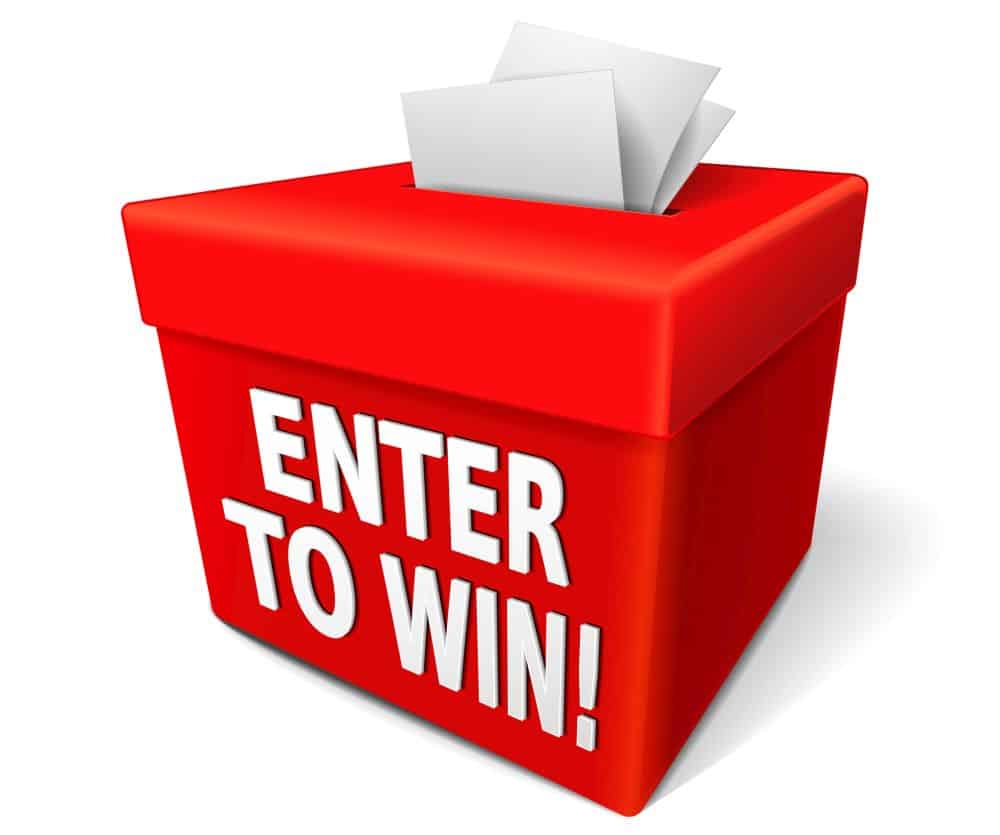 This is where I learned to read the fine print. Sweepstakes rules have since changed significantly, but, at the time, you could enter as often as you liked, the entry only needed to be printed (not handwritten) on a piece of paper and entries could be dropped off in person. I had a rubber stamp made with the required information, bought a few ink pads (and lots of index cards on clearance) and stamped away.
Needless to say, I won. I remember the marketing rep telling me they received 16,000 entries in total and 10,000 were mine. (Full disclosure: I was too embarrassed to drop off the entries, so I made my mother do it and didn't even take her as my plus-one for the dinner!)
If I hadn't won, my life-long passion of entering sweepstakes (and obsession with always reading the official rules) probably wouldn't have been born. Thank you, Paula Abdul.
Since then, I've won gift baskets, concert tickets, gift cards, meals and more – too much to even count. On the grand side, I've won $600 in lottery scratch tickets, 50,000 airline miles and several trips, including vacations to New York City, San Diego and Orlando.
In fact, as I wrote this article, I was headed on a weekend trip to see a championship college football game in North Carolina, thanks to a sweepstakes at my local grocery store. (I have yet to win an international trip, big cash or car, but I have my fingers crossed.)
Everyone thinks I'm lucky, but, really, I'm not. The only thing I'm doing different than everyone else is actually entering. Most people will pass an entry box, won't read a promo sign or stop and look at a display.
Not me. I take a minute or two to fill out the form or read the fine print. And it really has paid off.
I'm often asked about my secret to winning. I don't have one, but I can offer a few proven tips that have served me well, if you want to win, too:
Go Local
By far, I have had the best luck with local giveaways. And it makes sense because the odds are in your favor. You're entering a much smaller pool of entrants, so the odds of winning are significantly increased. About 90% of my wins have come from local or regional giveaways.
Go to grand openings, anniversary celebrations or special events. You're bound to find lots of giveaways. Make sure you don't have to present to win. If you do, I'd stick around because most people won't. Once, I won an iPad Mini at a shoe store grand opening — mostly because I had the patience to wait.
That's not to say you shouldn't enter national sweepstakes. My biggest win from a national sweepstakes was an all-expenses paid trip to New York City, spa treatments, fancy dinner and Broadway show included. Beyond that, I've won a few $100 gift cards and an assortment of promotional hats, shirts and bags.
Just be highly selective on which ones you enter based on the prizes. Don't spend too much time or money on sending in mail-in entries. For those you can enter daily online, save the link on your homepage, so you remember to enter every day.
I usually have 10 or so that I enter daily. I've made it a nightly ritual before going to bed, so I never forget to enter. It's all about luck with national giveaways, as the number of entries can be in the tens of thousands.
Again, focus your time, energy and money on local and regional giveaways. The odds of winning are better.
Shorter is Better
Look for giveaways with a short entry period, from one day to just a few weeks. Many local giveaways have shorter entry periods versus national sweepstakes (which can be for months, even up to a full year.)
You're putting the odds in your favor. The shorter the entry period, the fewer the entries. Most of my smaller wins have come from "quick" sweepstakes.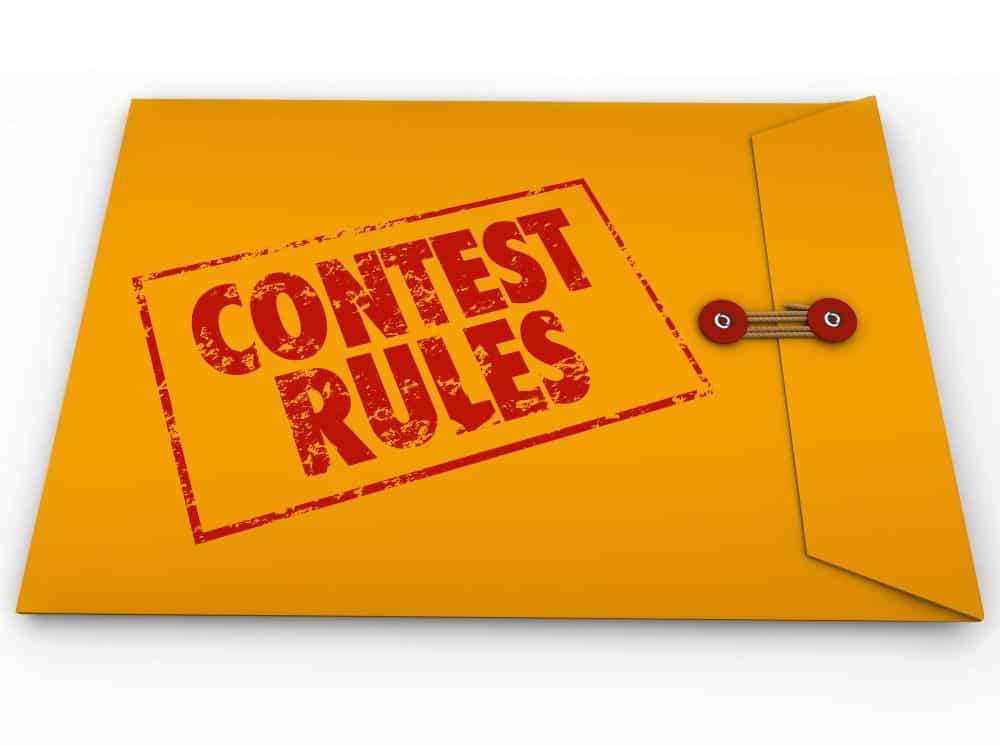 No Purchase Necessary
Just about every sweepstakes has a "no purchase necessary" rule, which means you can skip any purchase (or other) requirements by entering through the mail. Also known as an AMOE (alternate method of entry), all of the information can be found in the official rules.
This is where it pays to read the fine print. When I see a promo sign, I take a quick picture of the fine print, which usually includes a website address on where to obtain the official rules.
There, you will find the details of how to send a mail-in entry – via a post card or 3×5 piece of paper in a business-size envelope. (The best option is plain 3×5 index cards. Here's a money-saving tip: Stock up on the cards, during back-to-school sales in August!)
Be sure to follow the requirements closely, otherwise your entry may be invalid. Include all of the required information, which may include all or some of the following: name, address, cell phone, home phone, e-mail address, birthdate and/or signature.
Most (if not, all) entries (including the envelope and return address) must be handwritten, so no using a computer or printer.
Yes, there is the question of the stamps, as all sweepstakes only allow one entry per envelope. This is really the only gamble in entering giveaways via the mail. For me, because I've won so much, I don't mind spending the money on stamps.
If you're just beginning, don't go too crazy. Get just a book or two of stamps each month, specifically for mail-in entries.
Finally, not all AMOEs are via snail mail. I notice more have an option of sending an e-mail or registering via a special link.
Know Your Limits
All sweepstakes have a limit on the number of entries per person. Some are limited to just one entry per person. However, most allow people to enter once per day. If it's a prize you really want, enter multiple times to increase your chances of winning.
You may not be able to afford to enter every day (via a mail-in entry), but, definitely, enter more than once — as much as you can. If you don't follow the entry limit, you may invalidate all of your entries for breaking the rules.
Be Social
With the ubiquitous presence of social media nowadays, more local attractions, businesses and restaurants are sponsoring giveaways via their social media accounts. I've had the best luck on Twitter. Follow your favorite neighborhood spots. Entering is easy — usually a like and retweet or comment.
The odds of winning are better, because the entry periods are typically very short (sometimes, even just an hour or two) and there are often very few entrants. I've won passes to local attractions and museums, concert tickets and free meals through this method.
Pay Attention
Sweepstakes and giveaways can be found everywhere, if you just look. It's now second-nature to me…I can spot an entry form a mile away! Look everywhere for opportunities to enter – promos signs, store displays, weekly ads, in your mailbox, on receipts and more.
Giveaways are promoted in a variety of ways, so the more snooping you do, the more likely you're to find them. Knowledge is power. Again, most people don't look, so those who do have a better chance of winning.
As an example, a few years ago, I found a local holiday giveaway at a grocery store from a popular soft drink company. The sign was small and, therefore, not highly visible to passing customers. Six of the seven people I entered (including me) each won a giant five-foot polar bear valued at $150.
Tune In
If you notice the concerts and touring shows coming through your city, most have a media sponsor promoting the show — whether it's a newspaper, radio station or TV station. It also means that most of those same media outlets are, more than likely, sponsoring a local ticket giveaway.
They're perfect picking for winning because they're, usually, only open to local residents and have very short entry periods. Most will have information about any ticket giveaways on their website.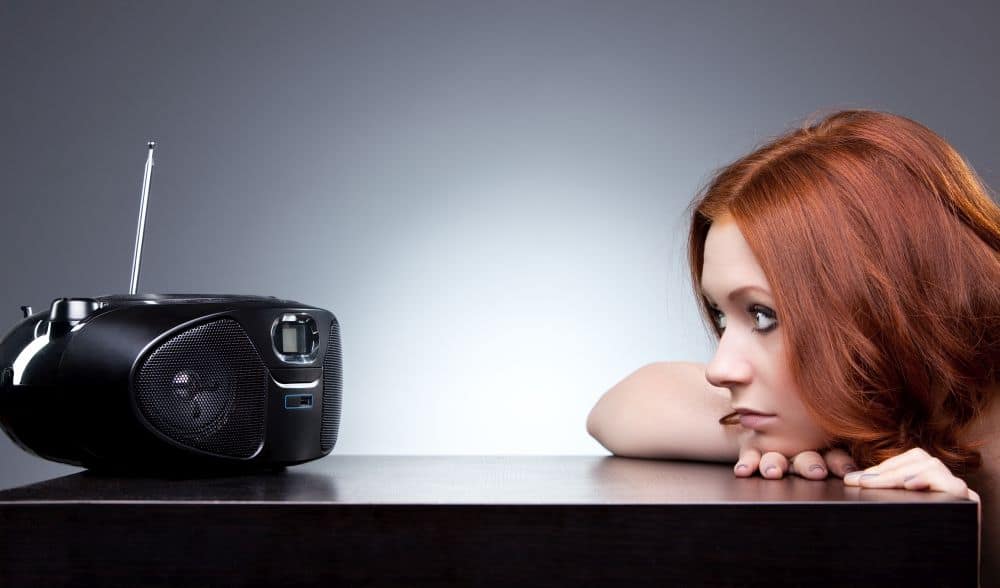 In addition, I have found independent record stores a great source for concert ticket giveaways. Many have entry boxes in-store or offer giveaways on their social media platforms for upcoming shows, from indie bands to pop superstars.
I have won tickets to concerts, sports games and the theater (including touring Broadway shows) this way — some valued at $500. These are shows I would not have been able to afford otherwise.
Friends & Family
I believe in sharing the wealth. As a result, whenever I find an entry box, I take a few extra minutes to fill out forms for a small group of friends and family. (There's no rule that says you can't fill out a form for someone else.)
You can get all the information you need right on your smartphone – name, address and phone number. Because I have been doing it for so long, I have all the information of my "Lucky 7" memorized. I can fill out all the forms in under 10 minutes.
It's paid off. Everyone I have entered has won something, including show tickets, five-foot stuffed animals, gift cards and, even, a few trips. (There have even been multiple wins by a few.)
Don't be jealous, when someone else wins. Don't expect anything in return. Otherwise, you could ruin a good relationship. The more you give, the more you get back.
Open For Business
There are openings for "definite wins" and they're called "grand openings." These giveaways are not based on chance, but simply based on being patient and diligent.
Look for grand opening celebrations around your town for local to national retail chains and restaurants. (Restaurants usually have the best giveaways.)
The best incentive to get people to come to a grand opening is to give away something big. Many offer a gift card or free food for a year to the first 100 to show up. Again, read the fine print, as there are usually age requirements and limits.
Know the time the doors open (usually between 8 a.m. and 11 a.m.) and plan accordingly. There are lots of bargain hunters out there, so expect to wait in line.
Depending on the value of the giveaway, I would suggest showing up a few hours prior to the opening to wait in line. (I've often been the first in line, but I don't mind because the pay off is worth it. I just listen to music or read a book. Of course, it's more fun with friends or family. The time will pass faster than you think. However, be careful because many giveaways are limited to one per family and/or household.)
While rare, I once attended a fast-casual restaurant's grand opening that gave the first 100 people in line a $500 gift card. No, that's not a typo…five hundred dollars. (Several years later and I still have a balance on my card!)
I've also received many vouchers for free food every week for a year, everything from bagels and donuts to burgers and entrées. In the end, you have to weigh your time versus the value of the giveaway. For me, waiting a few hours (even in the cold) is worth getting free food worth hundreds of dollars.
Right now, I have a few cards in my wallet for free food every week that make for a quick, easy snack or meal. Every time I redeem one, I'm grateful I got up early and waited in line. You will be, too.
Good Luck
I hope my insights, as a regular winner, are helpful. I really believe they help put the odds in your favor. Overall, local or regional sweepstakes should take priority, look for short entry periods, go to all store celebrations and enter as often as allowed.
In the end, there are no real secrets to winning. The only true tip is to always, always enter. Never pass up an entry form. Take a few minutes and you could win big.
Once you win something, you'll be hooked, trust me. Every time I hear Paula Abdul's "Forever Your Girl", I still smile.