It's never good news, when a store closes. The only bright side are the deals that abound for bargain hunters. It takes some strategy to get the best savings, namely when to buy. As with all close-out sales, the deals get better as the final day approaches, but the selection may not be the best.
As a result, deal seekers have to know when it's the right time to buy or possibly lose out on big savings. It means you have to check often because you don't know when the next price drop will happen. Plus, all sales are final, so there's no chance of returning items and re-buying them at a lower price.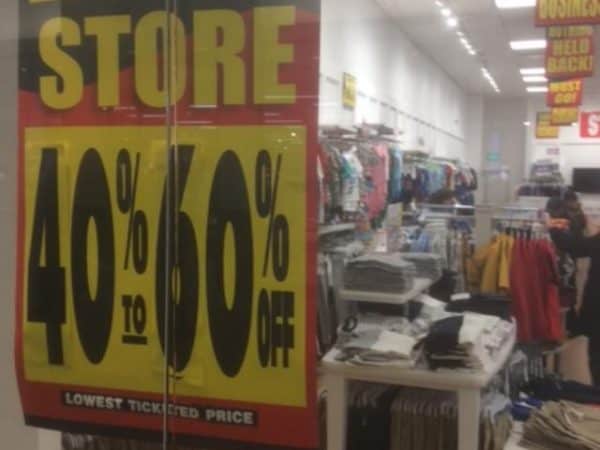 Gymboree – No playing around here, there are great deals at this close-out sale. All Gymboree locations are closing, including Gymboree Outlets. There is no official closing date. However, we're guessing it will be at the end of March.
As of now, the mark down is 60% to 70% off all merchandise, including clearance.
If you've never been to the store, the regular prices are a bit high, so the deals are really good now. The Colorado Mills location we checked out still has plenty of kids clothes and accessories — a bit more for girls than boys.