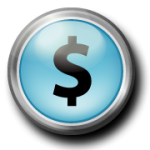 Groupon always saves you money, usually at least half off, which makes any offer, service or product you get from them offers much more affordable. Now, for one day only, Sunday, October 14, get an extra 25% to 33% off any Groupon Local Deals. Here's how it works: Get $5 off a minimum $20 purchase, $10 off $40, $20 off $60 and $30 off $100.
You need to use the promo code MORE at checkout. You can use the code a maximum of three times. Use it on show tickets, concerts, dining out, spa treatments, things to do and more. The more you spend, the deeper the discount. The only exclusions are a handful of local deals and consumer electronics.
To get the deal, use this link to take you to all the Groupons in the Denver-Boulder area.