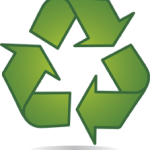 Update: Denver residents dealing with broken tree branches can take them to any of the sites. They will also be taking broken tree branches! Denver embraces spring cleaning in a big way with the Great Denver Cleanup. On Saturday, May 20, Denver residents who are cleaning out their closets, making room in the garage or tidying up their yards — or neighborhoods — can take those items to 13 FREE drop-off locations between 9 a.m. and 2 p.m. This event is for Denver residents only and proof of residency may be required at drop sites.
Organizers say besides general trash they will accept large and bulky household items (indoor and outdoor furniture, mattresses, bikes, BBQ grills – without ashes, lawnmowers — without oil or gas, swing sets, etc.), rigid plastics, yard waste for composting (branches), and re-usable household items in good condition (such as furniture, housewares, toys and other items you would take to Goodwill. Accepted at the Coliseum site only). On the no-no list: Electronics, appliances, automobile parts, hazardous waste, like paint or batteries and construction materials. For more information or a list of acceptable items, call 3-1-1 or click here. Drop-off locations include:
Acacia Learning Center – 20th & Uinta
Centennial Elementary School – 46th & Raleigh St.
Cherry Creek Transfer Station – 7301 E. Jewell Ave. & S. Quebec St.
Denver Coliseum – 44th & McFarland Dr. **
Evie Dennis Campus – 4800 Telluride St. (Green Valley Ranch Rd. & Walden)
Kepner Middle School – 911 S. Hazel Ct.
Lake Middle School – 18th & Lowell Blvd.
Lincoln High School – S. Federal Blvd. & Iliff Ave.
Manual High School – 1700 E. 28th Ave. (parking lot on 26th Ave.)
Montbello High School – 50th & Crown Blvd.
North High School – W. 32nd Ave. & Eliot St.
South High School – 1700 E. Louisiana (E. Louisiana & S. Franklin)
Valverde Elementary School – E. 47th & Elizabeth St.
** Reusable household items, such as those you would donate to Goodwill, also accepted at this site.