Eating pizza in high school is a regular activity for many students (and teachers) — sometimes, it's a daily occurrence! There are several reasons why: It's quick, easy and everyone loves pizza. (Plus, it can be a budget-conscious lunch option, when everyone chips in for a pie.) Pizza Hut is helping high school graduates celebrate their major milestone with a FREE medium pizza.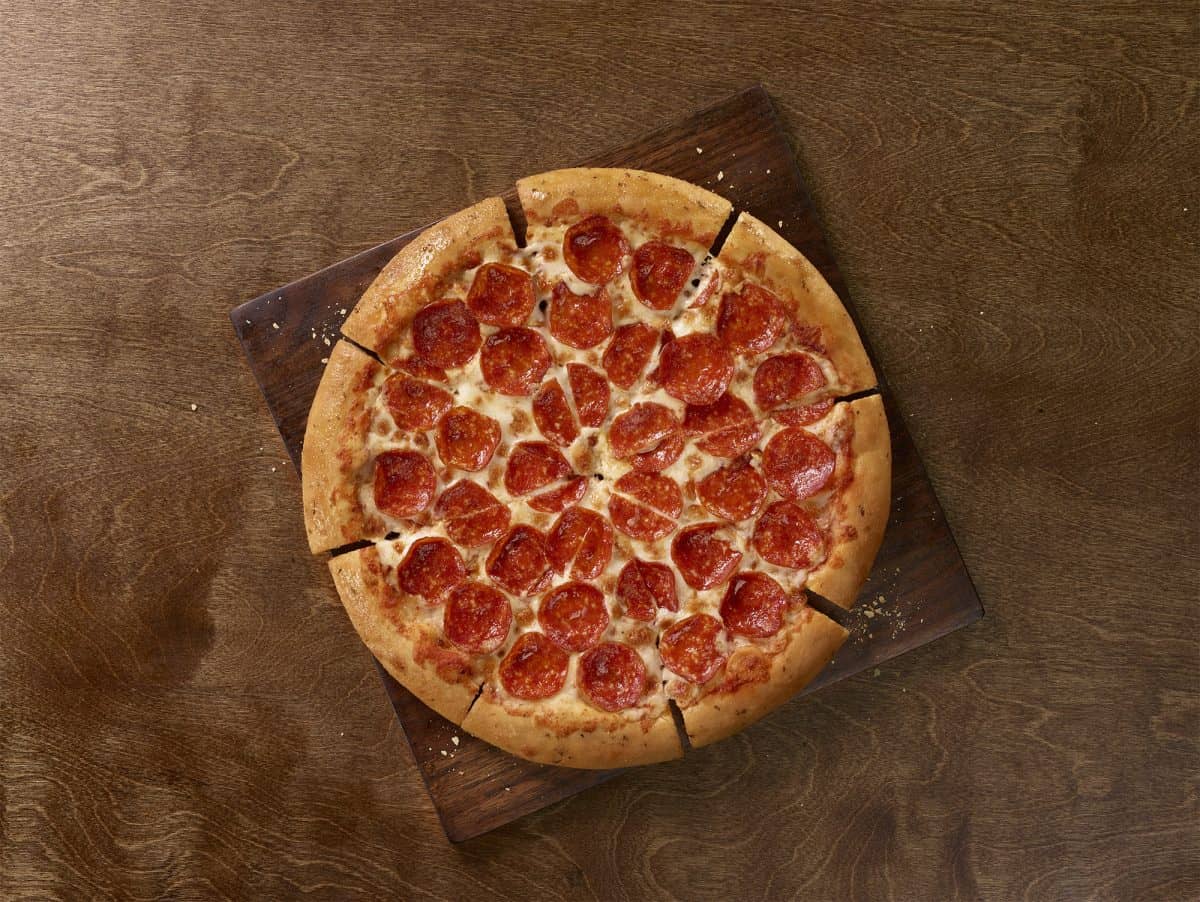 In fact, they're giving away half a million pizzas. This offer is fresh from the oven and piping hot!
The offer is open to all, including high school graduates.
How to claim your complimentary pizza:
Starting Tuesday, May 26 at midnight (CST), visit pizzahut.com/gradparty and follow the instructions to sign into your Hut Rewards account.
If you do not have a Hut Rewards account, it's a wise idea to create one now — click here. As a result, you won't waste precious time, when the giveaway goes live.
(TIP: If you do the time conversion, that means the deal goes live at 11 p.m. on Monday, May 25 for us in Denver.)
Upon sign in, receive a digital coupon into your Hut Rewards account for one FREE medium size one-topping hand-tossed, Thin 'N Crispy or Original Pan pizza. (There will be an additional charge for more than one topping or extra cheese.)
The digital coupon will be posted to the "Just For You" section of your Hut Rewards account. The coupon must be redeemed by June 4.
The promotion runs through May 28 or until all 500,000 pizzas are claimed. These type of giveaways are extremely popular, so expect the pizzas to be "sold out" quickly.
Hungry for more food deals?
Thursday, December 7, 2023
Friday, December 8, 2023
Saturday, December 9, 2023
Sunday, December 10, 2023
Monday, December 11, 2023
Tuesday, December 12, 2023
Wednesday, December 13, 2023