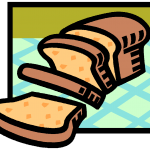 Fans of baked goods, run don't walk to your nearest Entenmann's Oroweat Bakery Outlet. (There are five locations in the Denver metro area under the name Mrs. Baird's, Oroweat or Entenmann's.) Owned by Bimbo, the stores sell Oroweat, Entenmann's, Sara Lee, Boboli, Thomas English products and more. Mile High Cheapskates also report finding a variety of gravy & soup mixes, biscuit & cornbread mix, flavored pancake syrups, coffee, tortilla chips, fruit roll-ups, jams, jellies and more.
Most days, you'll find a BOGO deal. Everything is sold below retail prices and nothing is more than three days old. (After three days, the goods are donated to local food banks.) Fresh items are marked down 20% and day-old items even more.
Buy $8 worth of merchandise and get a FREE item. Plus, every shopper gets a Bakery Outlet Card. Complete your card by spending $40 (accumulatively) and receive two FREE loaves of bread of manager's choice or other freebies. Note: Everything freezes quite nicely, typically up to three months.
Outlet stores are at:
Aurora – 13997 E. Exposition (off Abilene), 303-341-0345
Commerce City – 5305 E. 72nd Ave., 720-322-9343
Denver – 5050 E. Evans Ave. (just east of I-25), 303-691-6342
Littleton – 1500 W. Littleton Blvd., 303-742-9505
Wheat Ridge – 9194 West 44th Ave., 303-424-1432.
There's also a location in Loveland at 373 N. Denver Ave., 970-593-0302.