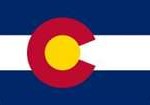 The stately Governor's Residence at the Boettcher Mansion is open for FREE tours from 1 p.m. to 3 p.m. every Wednesday from June 1 through July 6. The red brick, Colonial Revival style mansion was built in 1908 and purchased in 1923 by Claude Boettcher. The Boettcher family later donated the house to the city. The tour of the main floor includes a peek at the Great Hall and the State Dining Room among others.
No reservations are required for the 45-minute tour, which also includes the Governor's Gardens, Carriage House, restored green house and elegant Cabinet Room.
Small groups of 12 to 14 people are taken through the building by docents every 15 minutes.
The Governor's Residence public parking lot is located at the southwest corner of 8th Avenue and Logan Street. This lot is free of charge and divided into two sections. The northernmost section has 28 spots and is available for use at all times.
The section to the immediate south of that lot has an additional 56 spots and is a shared lot available for Residence use weekdays after 5 p.m., and all times weekends. Please read signs carefully to ensure you are parked appropriately.
The nearest pay parking lot, available 24/7, is located on the northwest corner of 9th Avenue and Grant Street.
Metered and non-metered streetside parking is available throughout the surrounding neighborhood and is generally limited to 2 hours.
400 E. 8th Ave. (at Logan St.) Denver.
More Free Things To Do
Sunday, September 24, 2023
Monday, September 25, 2023
Tuesday, September 26, 2023
Wednesday, September 27, 2023
Thursday, September 28, 2023
Friday, September 29, 2023
Saturday, September 30, 2023