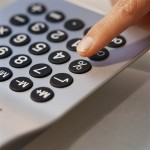 It's estimated Americas, particularly those who do their own taxes, miss out on more than $1 billion (yep, with a "B"), in Earned Income Tax Credits. The EITC is a refundable tax credit to individuals and families who work and may have children. Tax credits range from $495 to more than $6,000. Even if you don't earn enough to owe taxes, you still need to file a tax return to receive an EITC. Through, April 22, KeyBank is partnering with Denver Asset Building Coalition (DABC) to help low- and moderate-income wage earners take advantage of this often overlooked credit.
Certified KeyBank employees are part of a team providing FREE federal and state income tax preparation at the Mi Casa Resource Center (360 Acoma St., Denver), every Saturday starting February 4 from 9 a.m. to 4 p.m.Tax prep help will also be available Monday, Tuesday and Wednesday evenings from 5:30 p.m. to 8 p.m. at Mi Casa.
Services are available on a walk-in basis. Families making less than $55,000 or single filers making less than $35,000 in total income are eligible. Wait times are usually less than 30 minutes. Those taxpayers who don't have bank account, can also open a FREE checking account from KeyBank so that refunds are processed quicker and safely. There are numerous other locations across the area where you can get help. You'll find a complete list of DABC Free Tax SuperSites here.