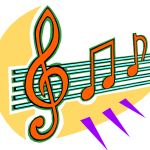 Littleton plays host to Concerts in Clement Park, a series of FREE evening concerts on Thursdays at 7 p.m. Performances are held at the Grant Family Amphitheater. Bring your family and friends to picnic in the park and enjoy this wide range of talent. Blankets or lawn chairs are allowed. No glass containers.
Here's the 2021 Concerts In Clement Park schedule:
June 17 — Cass Clayton Band
June 24 — Denver Jazz Club Youth All-Stars
July 8 — Manuel Molina & World Music Comco
July 15 — Jublingo
July 22 — Ryan Chrys & The Rough Cuts
July 29 — Big Lid
August 5 — Michael Friedman Band
August 12 — Strange Americans
Parking is free, but please do not park at Columbine Library.
Amenities near the Grant Amphitheater include restrooms, playgrounds, walking paths and picnic shelters.
Picnic Shelter rentals are available by calling 303-409-2600. If shelters are not rented, they are available on a first come, first served basis.
Clement Park is near the corner of Bowles & Pierce, Littleton. For more musical offerings, check out our Mile High Summer Concert Guide.
More Summer Music
Saturday, July 31, 2021
Sunday, August 1, 2021
Tuesday, August 3, 2021
Wednesday, August 4, 2021
Thursday, August 5, 2021
Friday, August 6, 2021
Saturday, August 7, 2021
Sunday, August 8, 2021