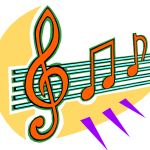 Currently the series is postponed until after July 16. At that time the city will re-evaluate the situation. Littleton's Clement Park plays host to Foothills Entertainment Series of FREE evening concerts on Thursdays at 7 p.m. Performances are held at the Grant Family Amphitheater. Bring your family and friends to picnic in the park and enjoy this wide range of talent. This was the 2019 schedule:
June 6 — Dakota Blonde
June 13 — Black Water
June 20 — Buckstein
June 27 — 6 Million Dollar Band
July 18 — Funky Business
July 25 — Michael Friedman Band
August 1 — Rebecca Folsom Band
August 8 — The Long Run
Parking is free, but please do not park at Columbine Library. Amenities near the Grant Amphitheater include restrooms, playgrounds, walking paths and picnic shelters. Picnic Shelter rentals are available by calling 303.409.2600. If shelters are not rented, they are available on a first come, first served basis.
Clement Park is near the corner of Bowles & Pierce, Littleton. For more musical offerings, check out our Mile High Summer Concert Guide.
More Summer Music
Tuesday, August 4, 2020
Wednesday, August 5, 2020
Thursday, August 6, 2020
Saturday, August 8, 2020