Are you fishing for good deals on seafood? If you are, seafood lovers will definitely want to hook these weekly deals at Red Lobster. For a limited time, the popular seafood restaurant offers Daily Deals — available every weekday, all day long. With a different deal available each weekday, customers can enjoy the ultimate seafood dining experience Monday through Friday without fishing for lots of money to pay the bill.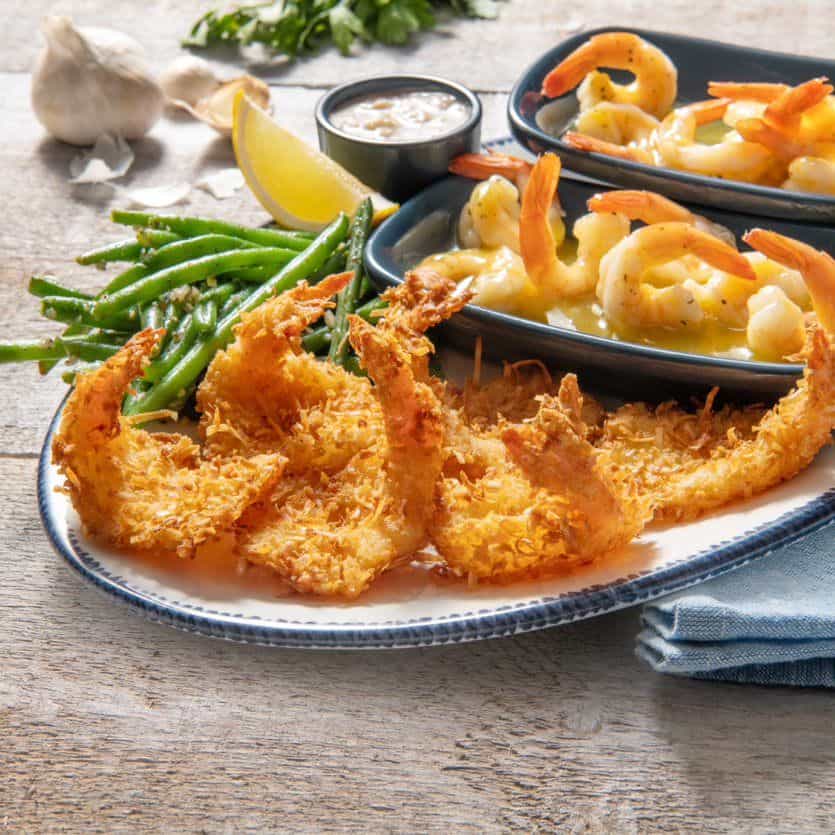 Whether it's to enjoy a date night, or just treat yourself to some delicious seafood, Red Lobster is giving customers a reason to celebrate during the work week with affordable prices on a variety of fan-favorite menu items at participating locations.
Here's what's on the daily menu:
Prices may vary by location.
Ultimate Endless Shrimp Monday
Mix and match the chain's biggest and best shrimp endlessly for just $17.99, featuring Parrot Isle Jumbo Coconut Shrimp, Walt's Favorite Shrimp, Garlic Shrimp Scampi and Wood-Grilled Shrimp Skewers. Served with choice of side.
Two for Tuesday
Get double the deal with two delectable Lobster, Shrimp and Salmon feasts, each served with choice of two sides for only $45.99.
Steak & Lobster Wednesday
There's a reason it's a classic pairing: a wild-caught lobster tail and a peppercorn-seasoned sirloin (7-oz.), served with two sides for just $20.99.
Throwback Thursday
Be transported back to the good old days with Walt's Favorite Shrimp and a fountain beverage for $12.99. Served with choice of two sides.
Fish Fry Friday
Celebrate the end of the week with hand-battered, wild-caught cod served with fries and coleslaw for just $11.99.
The daily specials are available for dine-in or to-go — third-party delivery excluded.
Customers ordering the Ultimate Endless Shrimp for pick-up or delivery from redlobster.com may choose up to four (4) orders of shrimp in any combination of flavors offered.
Hungry for more food deals?
Tuesday, December 5, 2023
Wednesday, December 6, 2023
Thursday, December 7, 2023
Friday, December 8, 2023
Saturday, December 9, 2023
Sunday, December 10, 2023
Monday, December 11, 2023