The Wings Over The Rockies Air & Space Museum is filled with 50+ military aircraft, space and rocketry exhibits, plus realistic flight simulators, all housed in a former Air Force hanger. Over winter break from December 21 through January 5, consider a visit as admission for kids 16 and younger is only $1 (normally $9.95).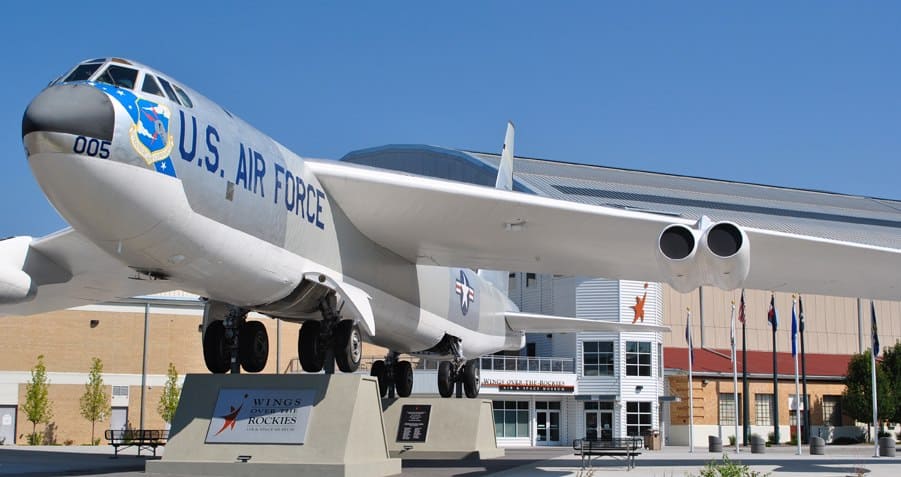 Not only can you walk alongside majestic former warbirds, a ¾ scale X-Wing Starfighter and a homemade helicopter but you can bring out your inner pilot in unforgettable Simulator Experiences and immerse yourself in aviation history.
This is also a chance to explore "Mission Aerospace" to learn about the history of flight and NASA's vision for the future. Explore this interactive maze to learn about the history of flight, navigation and NASA's vision for the future.
Experiment with thrust, lift, control surfaces and gyroscopes. Build rockets and paper airplanes, then test them for distance and air-dexterity. The exhibit is included in the price of museum admission.
Admission is $16.95 for adults, $12.95 for seniors, active military and veterans and FREE for children ages 3 and younger. Museum members get in free.
Open Monday to Saturday from 10 a.m. to 5 p.m. and Sunday from noon to 5 p.m. 7711 E. Academy Blvd. (in the Historic Lowry Air Force Base Hangar No. 1, near Alameda & Quebec), Denver, 303-360-5360.