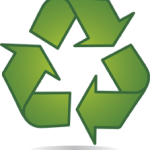 Denver embraces spring cleaning in a big way with the Great Denver Cleanup. On Saturday, May 18, Denver residents who are cleaning out their closets, making room in the garage or tidying up their yards — or neighborhoods — can take those items to 4 FREE drop-off locations between 9 a.m. and 2 p.m. This event is for Denver residents only and proof of residency may be required at drop sites.
Organizers say besides general trash they will accept:
Large (Bulky) Household Items (indoor and outdoor furniture, bikes, BBQ grills – without ashes, lawnmowers — without oil or gas, swing sets, etc.)
Furniture and mattresses (in any condition)
Household Waste
Yard Debris (brush, branches and stumps)
All Clothing and Shoes (Please keep separate from other waste)
Cardboard
Rigid Plastics
Appliances (water heaters, dishwashers, microwaves, refrigerators, etc.)
Certain Types of Glass (windows, shower doors, and table tops) Collected only at site #3 (Public Works Central Platte Facility)
On the no-no list: Electronics, appliances, automobile parts, hazardous waste, like paint or batteries and construction materials. For more information or a list of acceptable items, call 3-1-1 or click here.
Drop-off locations include:
North High School (Northwest area) – 2960 N. Speer Blvd.
Public Works Roslyn Facility (Northeast area) – 5440 Roslyn St.
Public Works Central Platte Facility (Southwest area) – 1271 W. Bayaud Ave.
Cherry Creek Transfer Station (Southeast area) – 7301 E. Jewell Ave.