Hey, meat lovers and bargain hunters! Smashburger is offering some meaty savings this Thursday. Just in time for summer, the burger chain introduced its all-new Smoked Bacon Brisket Burger. Starting at $8.99, as one of the chain's most premium burger offerings ever, the Smoked Bacon Brisket Burger is made with Certified Angus Beef patty and topped with brisket smoked for 10 hours. Then, layered with Applewood smoked bacon, smoked cheddar, pickles and BBQ sauce on a brioche bun.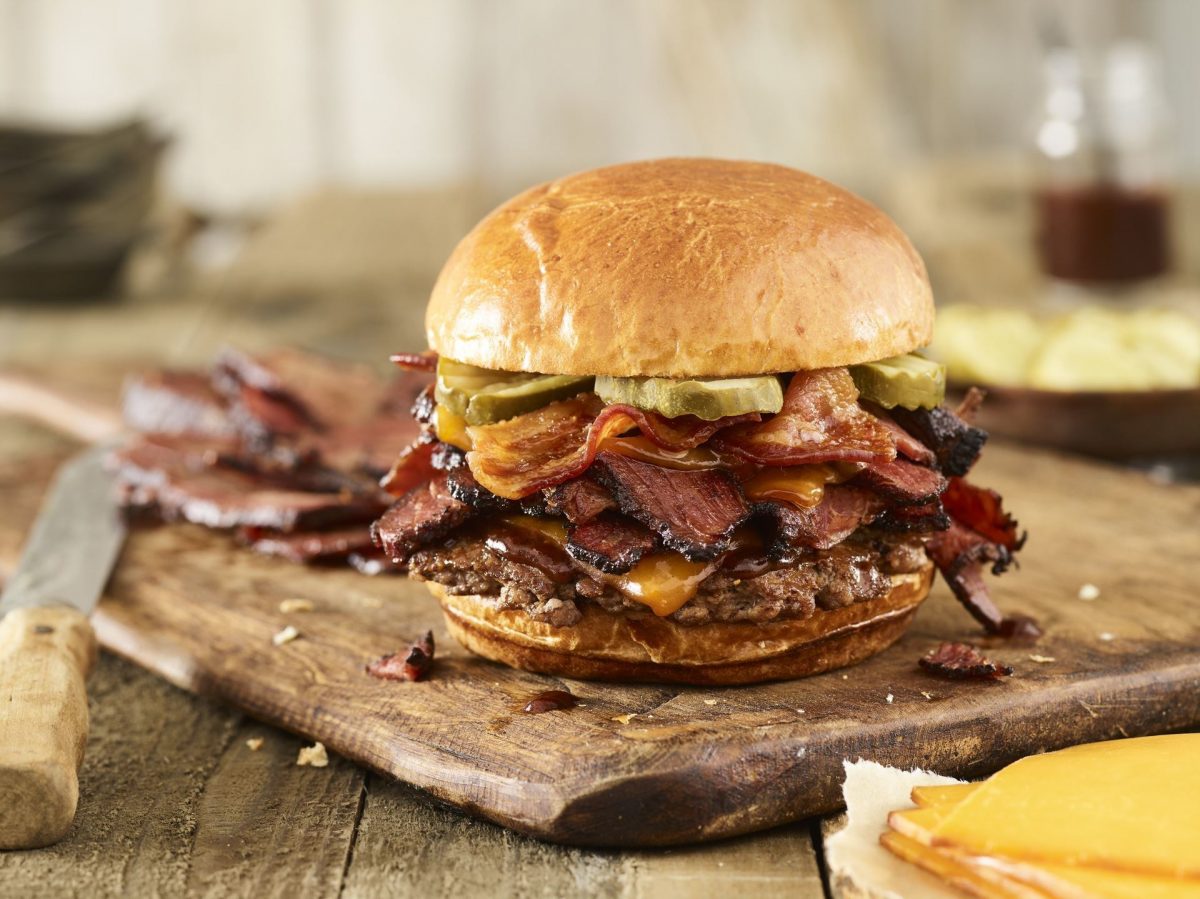 To celebrate National Burger Day, Thursday, May 28, they're offering a Smoked Bacon Brisket Burger for only $1 — with the purchase of one at regular price.
Hungry for more food deals?
Saturday, December 9, 2023
Sunday, December 10, 2023
Monday, December 11, 2023
Tuesday, December 12, 2023
Wednesday, December 13, 2023
Thursday, December 14, 2023
Friday, December 15, 2023