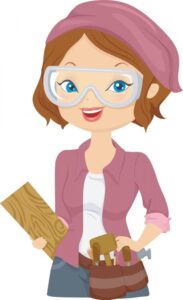 How much wood could a woodchuck chuck if a woodchuck could chuck wood? But seriously, see all sorts of wood carving, wood burning and other techniques at the annual Colorado Carvers Club Woodcarving Show, Exhibition & Sale on Saturday & Sunday, September 9 & 10, 2023, from 10 a.m. to 4 p.m. at the Apex Community Recreation Center in Arvada.
The Colorado Carvers Club is a not-for profit organization founded 50 years ago by a group of approximately 40 wood carvers and today it has over 100 members from from beginners to professional carvers.
The club is instrumental in promoting wood carving, pyrography (wood burning), scroll saw and all carving disciplines.
The annual show allows members to display their work and to enter them into competition with their peers. Carvers also sell their work at the event.
Entry fee is $3 for adults, children 12 and under get in for free.
6842 Wadsworth Blvd., Arvada.