Cozied up beside the Denver Art Museum, the Clyfford Still Museum offers modern art lovers a chance to dive into the works of this abstract expressionist. In fact, it's the only place in the world to see this much, if any, of Clyfford Still's work as it holds approximately 93-percent of his portfolio.
The Museum hosts a rotating series of exhibitions, drawn from the collection and designed to enhance public understanding of Still's significant role in the evolution of American art and to explore various aspects of Still's life, career and creative output.
Denver is lucky to have this unique museum. When Still died in 1980, his will stipulated that his estate be given in its entirety to an American city willing to establish a permanent museum dedicated solely to his work.
Denver stepped up to the plate. Nearly a quarter of a century after Still's death, the deal was sealed, and the Clyfford Still Museum was born in 2011.
Just as the art proves unique, so does the 28,500-square foot building, which was designed specifically for Still's work, which spans the years between 1920 and 1980.
The collection as a whole features around 3,125 pieces, including 825 paintings, 2,351 works on paper, three sculptures and archives.
But while the venue holds all the works, not everything is displayed at once. That way, the museum is able to refresh the shows every six months and feature certain aspects of Still's art, all while giving visitors another reason to come back.
The visitors of the museum have also had a hand in creating what you see when walking in. Two of the 2022 shows looked toward non professionals to help decide what should be hung on the walls, in this case children and Colorado residents.
Take a seat in front of one of the larger masterpieces and ponder Still's thought process when creating it.
And, if the room suddenly gets brighter or darker it doesn't denote an epiphany, more a protective sun shade that automatically moves depending on how strong the sunlight is.
Interaction is also a big part of the museum with conversation prompts for kids scattered about. There's also a crafting area on the second floor where people of all ages can use materials such as pipe cleaners, beads, colored pencils, paper and other odds and ends to create a work of art, or two, or three.
There is no limit to what can be done, or how long you can spend there, as long as the museum is still open.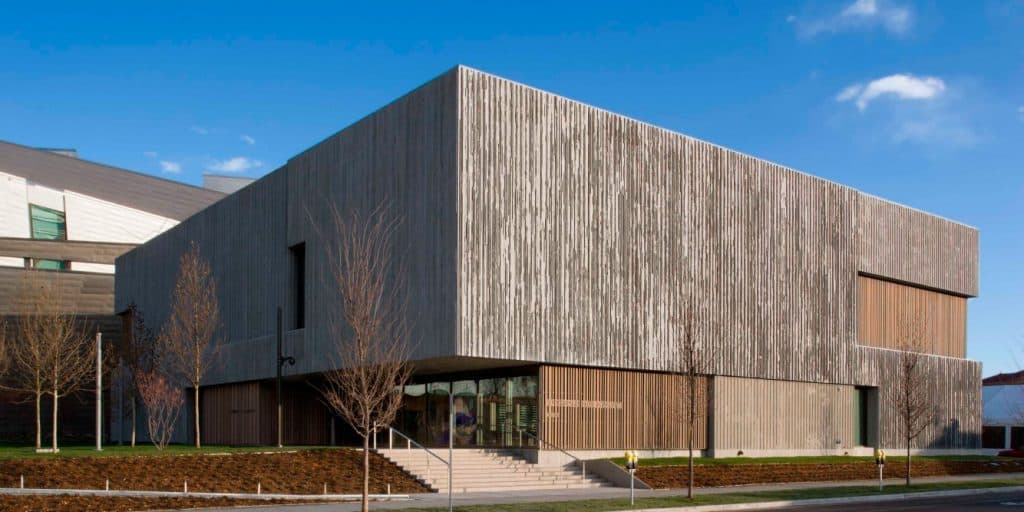 How to save at the Clyfford Still Museum
Look out for FREE days
Ages 17 and under are FREE
Things To Know
Photography for personal, noncommercial use is allowed in the galleries. Video recordings are permitted only on mobile phones or similarly small recording devices. The use of flash and tripods are not permitted.
Free lockers are available to stow bags more than 11 inches by 14 inches.
Food and drink are not permitted in the Museum.
Sketching in notebooks is permitted in the galleries with pencil only.
Clyfford Still Museum, 1250 Bannock St., Denver, 720-354-4880
Hours
Tuesday to Sunday: Open 10 a.m. to 5 p.m.*
Closed on Monday.
Also closed on Thanksgiving, Christmas and New Year's Day.
*The museum closes the week between a new and old show, check the website for details
Admission Prices
Adults: $10

Seniors (65+): $8
College students (with ID): $6
Children & Teens 17 & under: Free
Members: Free