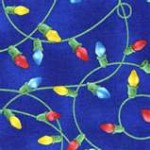 One of Littleton's favorite holiday events, A Hudson Christmas, is back at The Hudson Gardens & Event Center. Guests enjoy a festive holiday light displays, a grove of dancing Christmas trees, a multi-colored forest inhabited by giant snowmen, the holiday light tunnel, glowing reindeer and more. Tickets go on sale Wednesday, November 9 at 10 a.m.
Visitors will be enchanted by the many light activations at Hudson Gardens including the return of the dancing Christmas trees which change colors to the beat of popular holiday jingles.
The holiday light tunnel also returns this year, which makes for a great photo opportunity for families, friends, and couples alike.
The main features of A Hudson Christmas are the towering trees draped in colorful Christmas lights. There's also a winter wonderland inhabited by a family of giant, glowing snowmen.
Nixon's Coffee House at Hudson Gardens will be open every night to serve warm holiday beverages such as hot cocoa, apple cider and gourmet coffee. Holiday snacks and treats will also be available for purchase.
Guests are invited to check out the holiday gift shop where decorations, stocking stuffers, and souvenirs will be available to take home to remember the experience.
The outdoor walking path winds through Hudson Gardens, featuring more than 250,000 twinkling lights. Depending on your pace, it takes about 45 to 90 minutes to enjoy the display.
Hours are 5 p.m. to 9 p.m. Lights out at 9:30 p.m.
Days vary: Friday & Saturday, November 25 & 26; Friday to Sunday, December 2 to 4; Friday to Sunday, December 9 to 11, nightly December 15 to 24 and nightly December 26 to 31.
Dated tickets (valid for the evening of your reservation, enter at any time) are $15 for adults, $12 for children (4 to 12).
Any day tickets (valid on any day of your choosing) are $20 for adults, $17 for children (4 to 12)
Tickets are available online only. No tickets will be sold on site.
Parking is FREE.
6115 S. Santa Fe Dr., Littleton.
More Holiday Fun