You may not be able to see superstar performers in concert at the Pepsi Center or Fiddler's Green this year, but this may be a close second. Encore Drive-In Nights will air shows at drive-in and outdoor theaters across the United States. These all-new performances will be filmed exclusively for each one-night-only event, and include cinematic interviews and storytelling. The series kicks off on Saturday, July 25 with an all-new performance featuring Blake Shelton, joined by Gwen Stefani and Trace Adkins.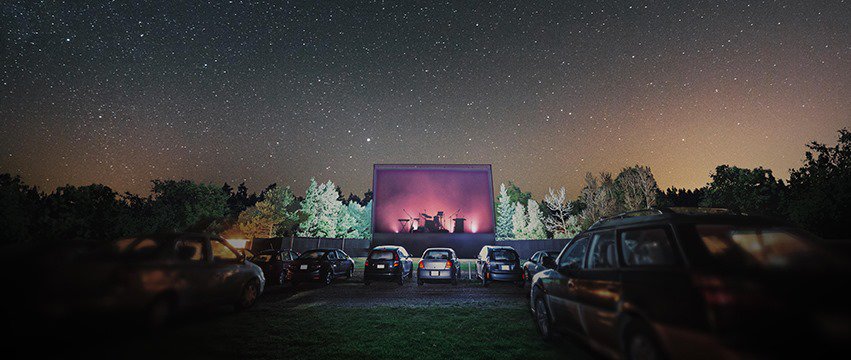 The concert experience delivers a front-row look at the world's most iconic recording artists to fans across North America. Encore launched the new series because of the overwhelming fan enthusiasm for its "Garth Brooks: A Drive-In Concert Experience" production.
"This is such a great way to enjoy music with your family and friends and stay safe," said Shelton. "I'm excited we're getting the chance to perform a concert for fans and we're going to go back and play old hits like "Austin," newer songs like "God's Country" and we might even introduce something brand new! So fill up those popcorn tubs and get ready for some country music!"
Fans will experience the Encore Drive-In Nights from the safety of their personal vehicles. Drive-in theaters hosting the Encore Drive-In Nights will adhere to all local, state and national guidelines and mandates.
Staff will wear personal protective equipment and enforce at least six feet of space between cars. The series will also use contactless payment and ticketing systems and limit capacity in restrooms.
Six Colorado drive-in theaters are participating. There are two in our area: Park Meadows Cinema Pop-Ups in Lone Tree and Holiday Inn Drive-In Theatre in Fort Collins.
Tickets for the show will go on sale Tuesday, July 14 at noon local time. Here's the link to buy tickets.
Tickets cost $114.99 per vehicle (one passenger car, truck or SUV). That means up to six family members or friends (as many as there are legal seat belts) can enjoy these experiences together for about $20 per person. If there are four people tickets are about $29 per person.
Due to expected high demand, a digital queue will be activated during on-sale. Please remain patient.
While in the queue, do not refresh or leave, or you will have to re-enter. Tickets are not reserved until payment is processed and the order confirmation page has displayed.
You may want to read this FAQ about how ticket sales will work, so you know what to expect.
Parking is based on a first-come-first-serve basis. The show is expected to be full. Please arrive early. Gates typically open an hour before showtime. Please check with your local theater for gate times. The show is expected to be full, so please arrive early. Note that re-entry is not permitted.
Sound will be broadcast through FM radio. Please see local theater for details.
You should also do the following:
To limit car battery usage, bring a battery-operated radio to listen to the concert.
Have hand sanitizer and mask(s) available.
Download the concession app and online ticket purchase app for the theater. You can access FAQ for your local theater via a link in your ticket confirmation email, or search the theater online.
Additional Encore Drive-In Nights performances will be announced in the coming weeks. Information on upcoming acts and tickets can be found here.