Domino's is slicing its pizza prices in half. Through Sunday, July 15, get 50% off all pizzas at regular menu price. There's no limit, so it's the perfect excuse for an office pizza party or family gathering.
The offer is only available on on menu-priced pizzas ordered through any of Domino's online ordering options which include Domino's website, as well as Domino's ordering apps for iPad, iPhone, Android, Windows Phone 8 and Kindle Fire.
Not at home? Not a problem! Customers who are ordering delivery to a Domino's Hotspot may also take advantage of the 50 percent off menu-priced pizza deal.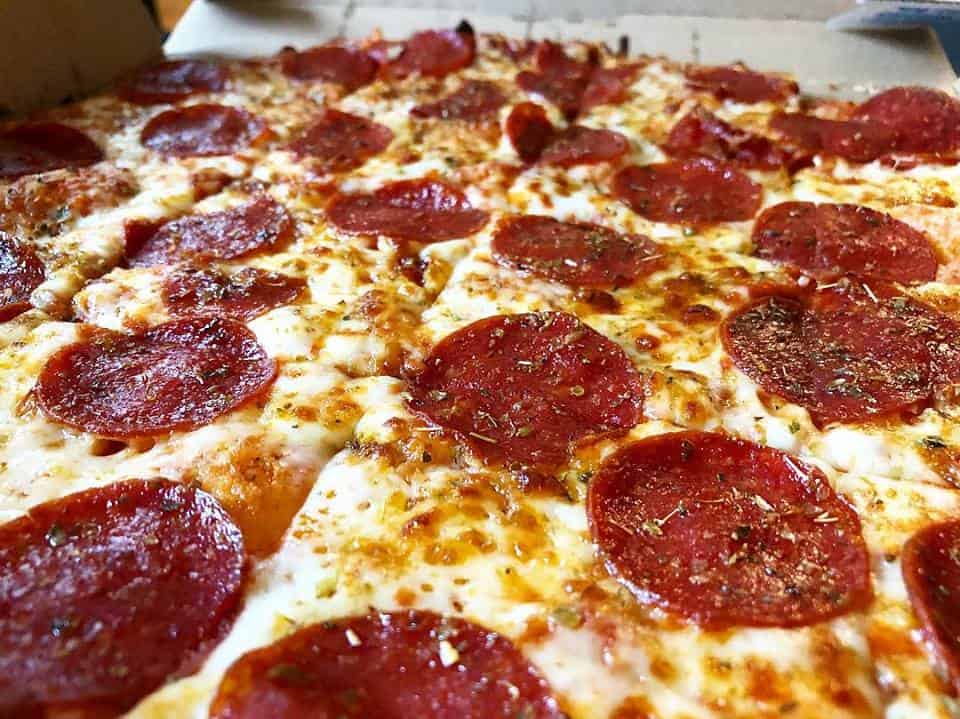 More Food Deals
Friday, November 16, 2018
Saturday, November 17, 2018
Sunday, November 18, 2018
Monday, November 19, 2018
Tuesday, November 20, 2018
Wednesday, November 21, 2018
Thursday, November 22, 2018