Time to tee up! Denver will reopen seven of its eight city-owned golf courses including City Park, Evergreen, Harvard Gulch, Kennedy, Overland Park, Wellshire and Willis Case. (Aqua Golf remains closed until further notice.) In order to remain open, all customers must obey a bunch of rules. Anyone who doesn't follow the rules will be removed from the golf course without a refund. Here's what you need to know.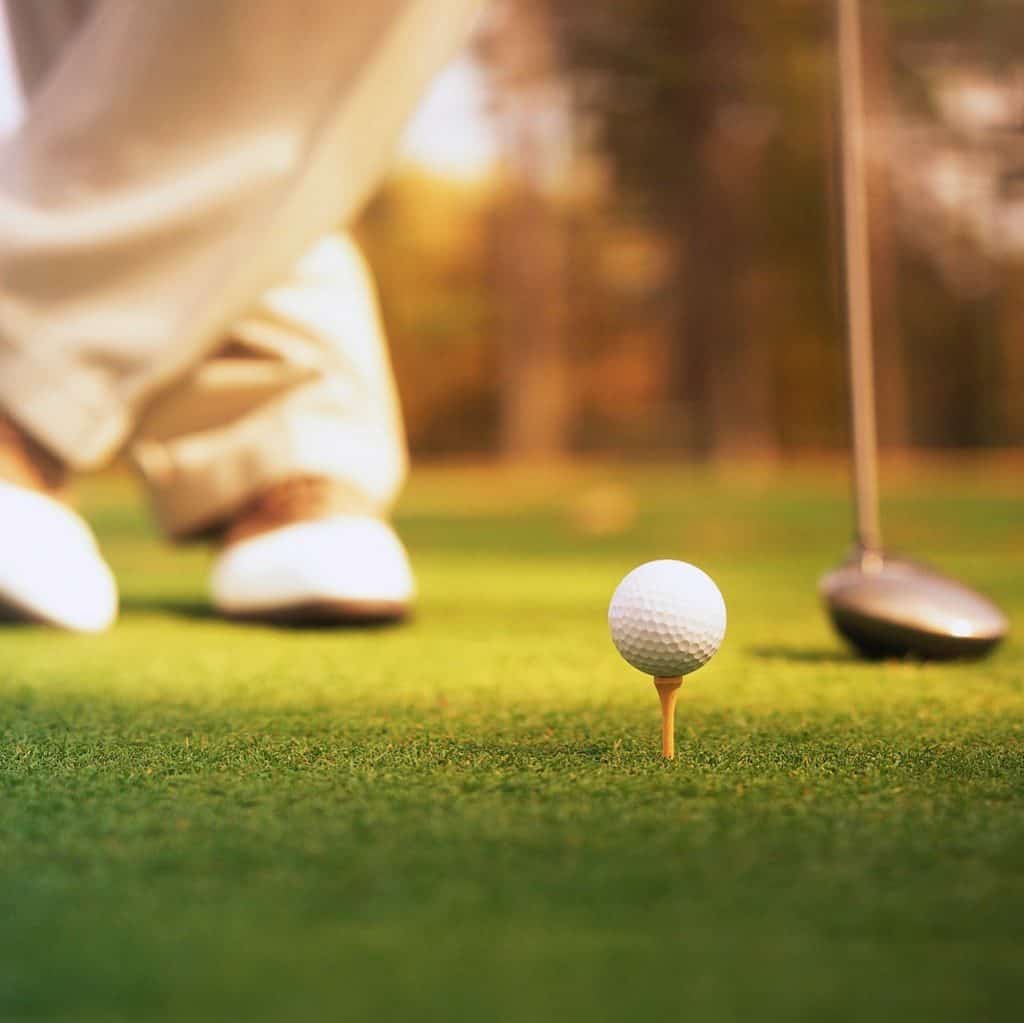 City of Denver Golf Course Policies (as of 4/20/20)

Reserving a tee time:
Tee times can be made over the phone by calling 720-865-4653 or online here up to 14 days in advance for Loyalty members and 7 days in advance without a Loyalty membership.
All reservations are made as riding. Reservations can be changed to walking at time of check-in.
Only single rider carts will be allowed at this time, the only exception will be for persons with disabilities accompanied by a caretaker.
Pull carts will be available for rent.
Golf carts and pull carts will be cleaned and disinfected after each use.
Reservations of less than four may be paired with other golfers to fill out the foursome. You will be able to maintain a physical distance of at least 6' during your round. If you are not comfortable having a group join you, we encourage you to book and show up with four players.
Scorecards and pencils will NOT be available. We encourage you to keep score on the Denver Golf app. The app is available in Android or Apple for free at your app store, or you can print the scorecard prior to arriving at the course by clicking here.
Checking In:
DO NOT arrive more than 15 minutes before your tee time.
Call the pro shop when you arrive at the course to pay for your fees over the phone with a credit or debit card.
To speed up the check-in process we will not be accepting cash, gift cards, credit book or rainchecks.
Also, to speed up the check in process we encourage one person to pay for the entire reservation and have the other players use an electronic form of payment to settle-up later.
After check-in:
Guests MUST wear a face cover in/around the clubhouse and when interacting with staff. This can be a home-made face cover. Here is a link to the CDC page on how to make a home-made face cover.
The pro shop will be closed to the public.
A maximum of 4 people allowed in the clubhouse at any time. Do not congregate in or around the clubhouse.
Restrooms in the clubhouse will be open and disinfected regularly.
Weather permitting, the doors to the clubhouse and bathrooms will be propped open.
The practice green is open to guests 10 minutes prior to their teeing off. It is closed to anyone without a tee time. There will be no holes or flags. Find an area to putt and stay at least 6' away from everyone at all times.
The driving range, chipping green and all other practice facilities will be closed to everyone.
There is no reason to show up more than 15 minutes prior to your tee time, so don't.
On the course:
Each group will be called to the tee. To maintain physical distancing DO NOT head to the first tee until your group is called.
Physical distancing of at least 6' from everyone in your group and our staff MUST be adhered to at all times.
Leave flagsticks in the cup at all times.
Cups will be left 2" above the ground. When a ball hits the cup, it is considered holed out.
DO NOT touch anyone else's golf equipment including bag, clubs, balls, tees, pull cart, etc.
Bunker rakes, ball washers, water coolers, sand bottles and towel buckets have been removed.
Bring your own prefilled water bottles. There will be no coolers on the course or ice/bottle fill stations in the clubhouse.
On-course bathrooms will be closed. Make sure you use the clubhouse bathrooms before your round, at the turn and at the end of your round.
To avoid anyone else having to touch your trash we encourage you to hold on to all trash, especially food items, until the end of your round. At the end of your round deposit your trash into the properly marked trash and recycle bins around the clubhouse.
Bring your own hand sanitizer and/or disinfectant wipes, mask and any personal protective equipment you feel necessary.
To keep everyone as safe as possible no caddies or spectators are allowed.
Food and Beverage Service:
Food served in the restaurant will be TO GO only with a limited menu. Call ahead to place your order: before you get to the course, from the parking lot, on the 9th or 18th tee.
Customers must limit their time in the restaurant and not congregate in groups. Please maintain the 6' physical distancing in restaurant line.
Credit card payment only, no cash sales.
Due to limited staffing, hours may vary.