Time to satisfy your curiosity again. The Denver Museum of Nature & Science (DMNS) is reopening on Monday, June 22 with some new rules in place. DMNS Members will get a chance to return on Monday, with the Museum open to the general public starting on Tuesday. As with many of our museums, there will be a timed entry system and tickets should be purchased/reserved in advance online.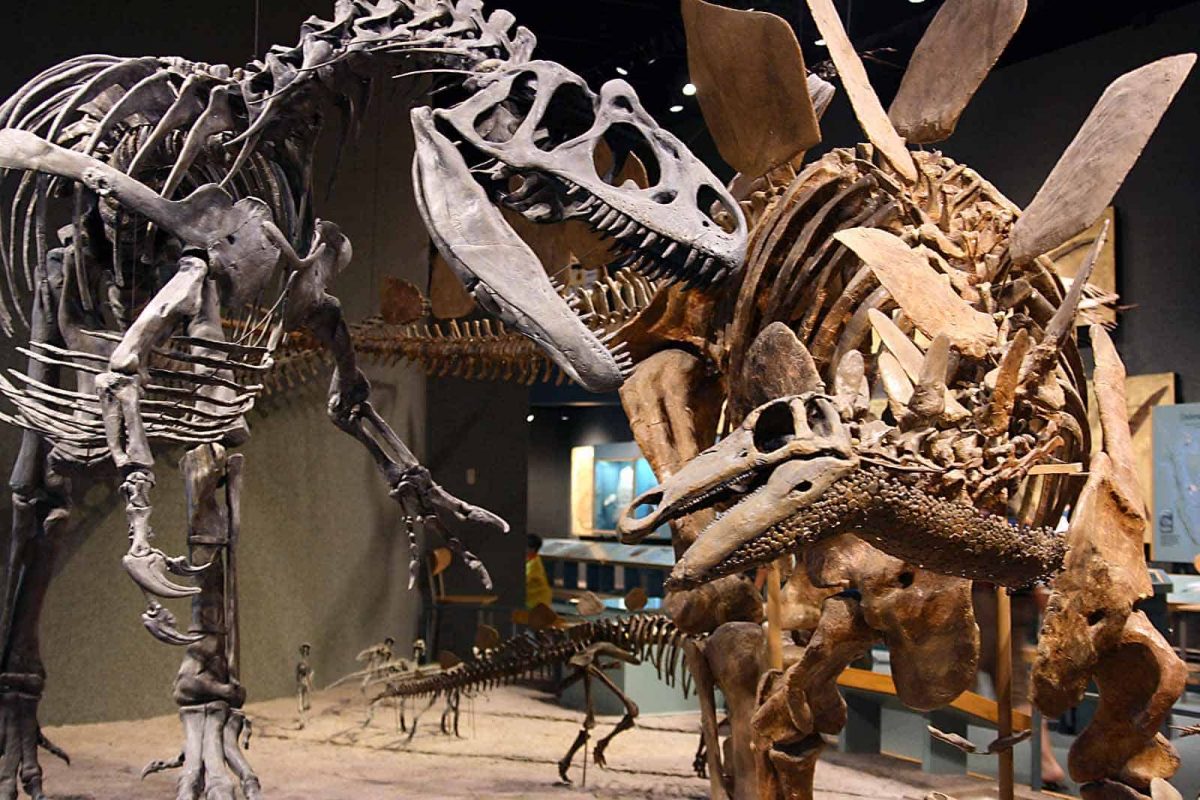 Member reservations open Thursday, June 18 at noon. Nonmember tickets will be available for purchase beginning Friday, June 19 at noon.
All guests, including members, must schedule a date and time for their visit in advance by securing a timed ticket online. You can go here for tickets. When you buy online you get a $2 discount per ticket.
If You Visit
You must wear a face covering that covers your nose and mouth.
Entry times will take place every 20 minutes beginning at the top of each hour during operational hours, and admission lines will be marked for physical distancing purposes.
Tickets will be emailed to you. Simply pull up your ticket(s) on your smartphone device upon arrival so that Museum staff can scan it upon entry. This method is strongly encouraged; however, you may bring a printed copy of your ticket.
Prepackaged food and beverage options will be available for purchase from the second floor Coffee Lab and the TRex Cafe. Limited seating will be available, and guests are welcome to take their food outside the Museum to enjoy elsewhere, and return to the Museum if they desire.
New Hours
From June 23 through July 3, DMNS Members will be allowed early entry from 8 a.m. to 10 a.m. every day. The general public can visit from 10 a.m. to 5 p.m. on Saturdays to Thursdays and from 10 a.m. to 9 p.m. on Fridays.
Hours may be adjusted after that date.
Exhibits That Are Open
Most of the Museum will be open for guests to enjoy with new safety precautions. However, some theater spaces and areas under construction remain closed. They include:
Space Odyssey (closed for renovation and will reopen in November 2020)
Discovery Zone and Body Trek Theater inside Expedition Health
Phipps IMAX Theater
Gates Planetarium
Museum patrons are encouraged to touch and interact with the exhibits to their own comfort level.
See A Brand New Exhibit Made From LEGOS
A new temporary exhibition called "The Art of the Brick" opens on June 25. The exhibit features 100 works of art by artist Nathan Sawaya made out of LEGO bricks.
From the DMNS website…"Renowned contemporary artist Nathan Sawaya has taken LEGO bricks from beloved toys to artistic marvels. Sawaya's original artworks and his reimagined versions of famous masterpieces from art and culture, such as Van Gogh's Starry Night and the Venus de Milo, will wow you.
"The experience also showcases a collection of LEGO-infused hyper-realistic photography from Sawaya's innovative collaboration with award-winning photographer Dean West.
"From fan favorite Yellow, a life-size sculpture of a man with thousands of yellow LEGO bricks cascading from his chest, to a T. rex skeleton made out of 80,000 LEGO bricks, you will be inspired by how the power of imagination and creativity can build endless possibilities.
"Guests of all ages will put their own ingenuity to work in an area filled with LEGO bricks and many opportunities for building challenges and interactive play."
Questions?
Check the Denver Museum of Nature & Science website for the most up-to-date details.