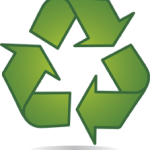 Even if you have dutifully been filling your purple recycle cart, likely you have some stuff that isn't accepted. Denver residents have the chance to get rid of "hard-to-recycle" material and items (like mattresses, Styrofoam and plastic wrappers) on Thursday, April 7. Residents may drop off items at The Alliance Center (1526 Wynkoop St.) between 11 a.m. and 7 p.m. Denver Recycles staff and other experts will be on site to answer your questions, as well. Here's what they will accept:
Mattresses
Bike tubes
Reusable clothing, shoes, household goods (for arc thrift stores)
Construction items, doors, counters, tiles, etc. (for Habitat for Humanity)
Styrofoam
Large, rigid plastics (laundry baskets, plastic storage tubs, kid pools, etc.)
TerraCycle Brigade items (baby food pouches, drink pouches, Bear Naked brand wrappers, Clif brand wrappers, Earthborn Holistic Dog Food bags, etc.)
Upcycle & craft supplies
Non-perishable food donations (for We Don't Waste)
Personal care products
Foil-lined food wrappers
Electronics & small appliances (variable fees apply for these items; make payment on arrival)
If you bring small items, note they have bagged the meters in front of the Alliance Center so you can park in front. If you have larger items and need help unloading, there are parking lots in back with easy access to the vendor trucks and folks to help. Access the parking lot via the alley off 15th between Wynkoop St. and Wazee St.