Anyone with a box of chalk is welcome to participate in this year's Denver Chalk Art Festival. The popular summer event will take place this year in an entirely virtual format. This year's celebration will take place around the city in the neighborhoods and communities of participating artists. More than 30 professional artists will be creating works of art and sharing them with the world via social media on Saturday & Sunday, June 6 & 7.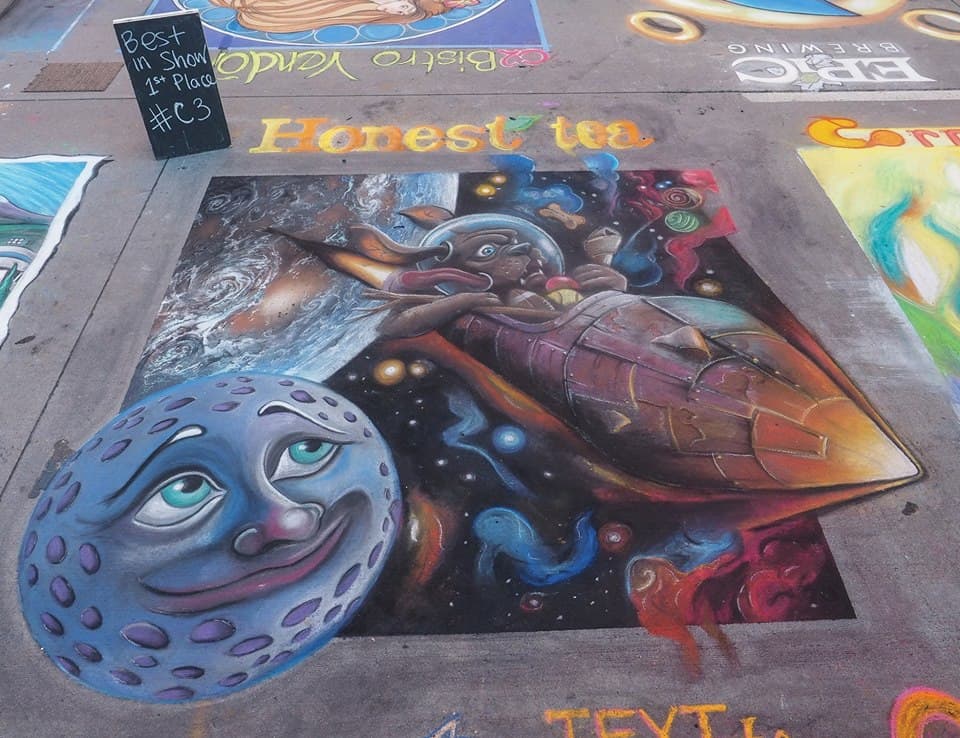 The Denver Chalk Art Festival: On The Road will celebrate hope, wellness and human connections and will be shared on Larimer Square's Facebook and Instagram pages through photos and videos of chalk art in progress, offering close-up access to the artists and their craft throughout the weekend.
Instead of walking the streets of Larimer Square you can view art installations online from the comfort and safety of your home. Photos and videos of the art installations in progress will be shared throughout the weekend online at: Facebook: @larimersquare and @DenverChalkArt and Instagram: @larimersquare and @denverchalkartfestival.
New for this year, the festival is encouraging anyone who wants to join in the chalk art experience at their own home to participate and share their creations online throughout the weekend.
Artists and amateurs who tag #denverchalkartfestival and #larimersquare will have their art shared broadly on the Larimer Square social channels for a large, virtual audience to appreciate.
Take a photo or video of your work in progress and finished piece and share on your social channels with the hashtags and you'll be entered to win a $25 Larimer Square gift card.