This event has been cancelled for 2020. Over a span of 48 hours, 200 professional, amateur and student artists will use chalk to paint 67,000 square feet of raw pavement into re-creations of masterpieces, modern art and their own original pieces during the Denver Chalk Art Festival on Larimer Square. The FREE two-day festival, Saturday & Sunday, June 1 & 2 transforms four downtown city blocks into a temporary outdoor art museum.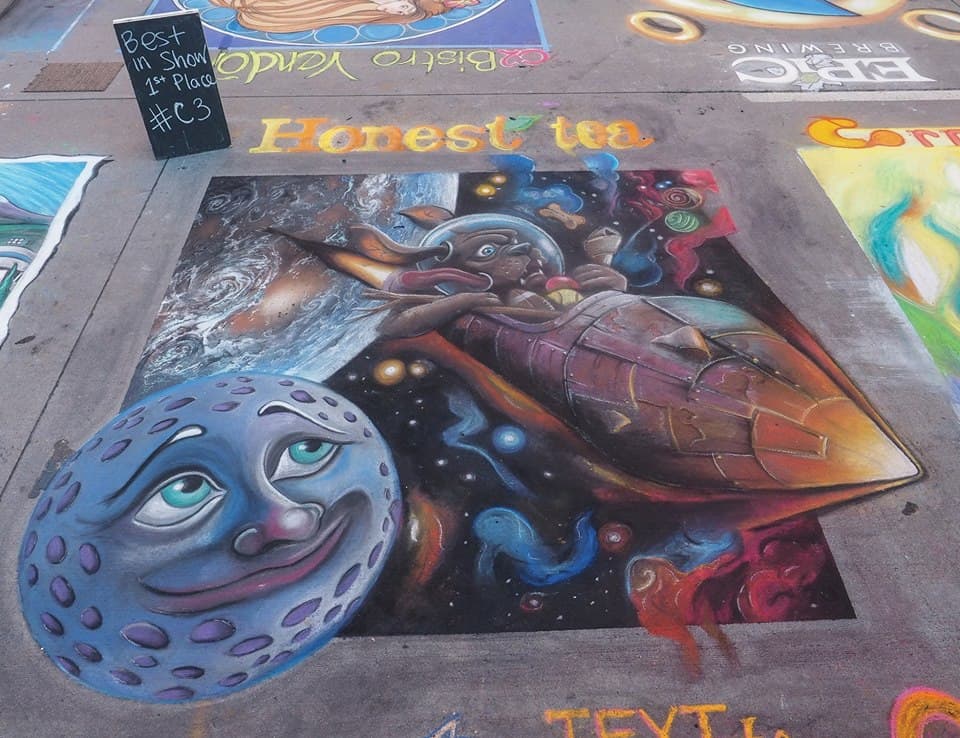 In addition to, art as there's food, wine and live music. Don't miss the works by five madonnari (professionals), international award-winning street painters.
For a small donation, children get a goodie bag with chalk and can even create their own mini-masterpieces in the Kids' Corner from 10 a.m. to 5 p.m.
Along with the hundreds of visual artists you'll see creating masterpieces along Larimer Square, there will be a array of talented musicians.
Saturday, June 1
12:30 p.m. to 1:30 p.m. — Jackson Harkness Trio
2:15 p.m. to 3:15 p.m. — Boot Gun
4 p.m. to 5:30 p.m. — Sol Burial
6:15 p.m. to 7:45 p.m. — Kid Wilderness
8:30 p.m. to 10 p.m. — Zen Mustache
Sunday, June 2
12:30 p.m. to 2 p.m. — Switch Ghost
2:45 p.m. to 4:15 p.m. — Monk Gyatso
5:30 p.m. to 7:30 p.m. — Latin Sol
The festival runs Saturday from 10 a.m. to 10 p.m. and Sunday 10 a.m. to 8 p.m. For more information, call 303-534-2367.